Lindsay Sandiford, the British grandmother on death row in Indonesia, has lodged a final appeal in the hope of avoiding the firing squad.
Sandiford was sentenced to death in Bali in January 2013 after being found guilty of attempting to smuggle £1.6 million worth of cocaine into the holiday island on May 19, 2012. The Gloucestershire grandmother admitted drug trafficking but claimed she was coerced over threats to her son's life.
The 58-year-old is said to have lodged an appeal yesterday based on "new evidence", despite having already begun penning farewell letters to friends and family.
She has claimed to be the last remaining prisoner facing death at Kerobokan prison after Indonesian authorities executed eight prisoners for drug offences last month, including Bali Nine masterminds Myuran Sukumaran and Andrew Chan.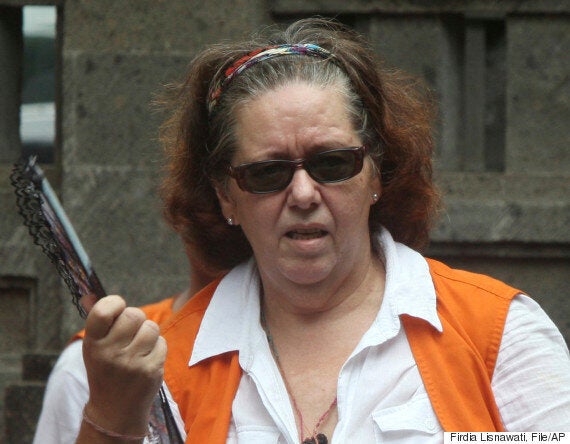 British grandmother Lindsay Sandiford has filed an appeal in the hope of avoiding the firing squad
Sandiford's Indonesian lawyer, Chris Harno, has confirmed the appeal has been lodged, telling MailOnline: "I am not able to reveal what the fresh evidence is, but we are hopeful this will result in a lesser sentence.
"Lindsay is holding up but it is not happy thing to know that you are in line to be executed. She is a victim in all this."
The website reports that Sandiford's appeal is likely to include reports of an 'affair' between another member of the drug-running syndicate and a British diplomat, which she feared could harm her own case.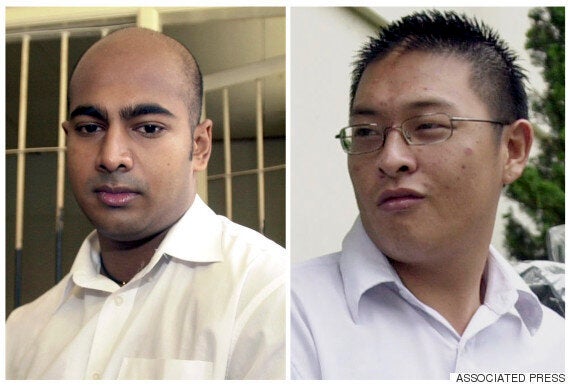 Bali Nine masterminds Sukumaran and Chan were executed last month along with six others
Writing earlier this month in the Mail on Sunday, Sandiford said she has started writing goodbye letters to her family.
In the letter Sandiford writes of her "imminent" death and said that there will be no warning before the next round of executions.
She said: "That means I will be taken straight from my cell to Execution Island and then given three days' notice of execution.
"The list for the next round of executions is already being drawn up. That is why, this weekend, I have started to write goodbye letters to members of my family.
"I am out of time to apply for clemency and I have no funds to appeal against my death sentence, so the authorities can simply assume I accept my sentence.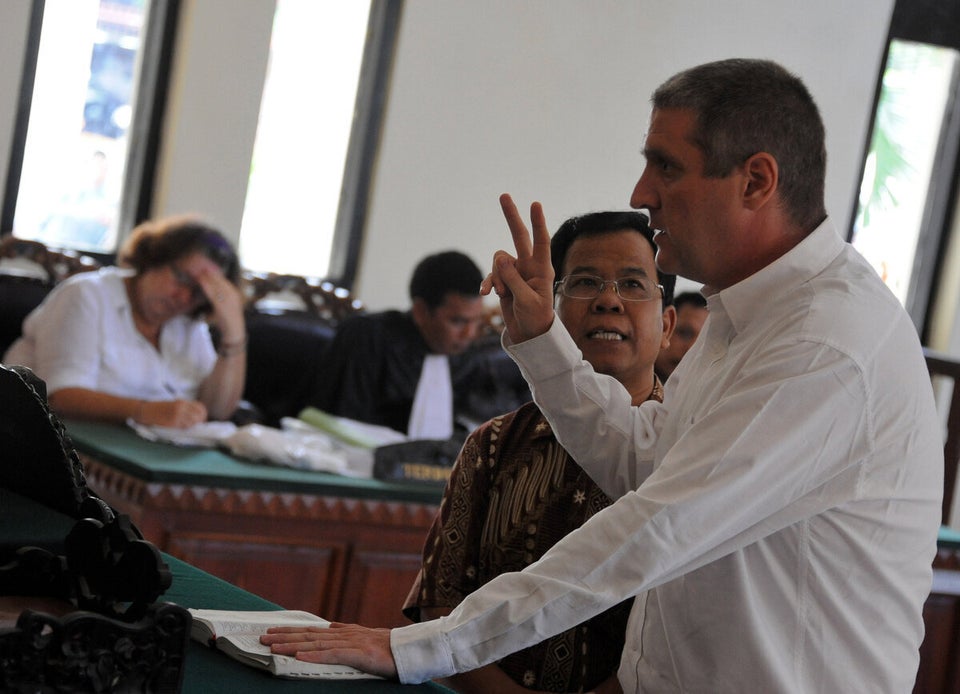 Death Row prisoner Lindsay Sandiford
"It is terrifying. They have already executed 14 people this year and they are not going to stop until all of us are dead. The situation is so volatile. That's why I have to make my preparations now."
Another lawyer working for Sandiford, Craig Tuck, last week said that his clients appeal was delayed - despite only having a six month window to file it - so, if it failed, she would not have been executed along with Sukumaran and Chan.
Mr Tuck said he had travelled to Britain to obtain material and consult experts. He said there is a "great deal of information" that can be put before the Indonesian Supreme Court.
Mr Tuck added: "I've been taking detailed instructions from her in relation to the coercion element, more information about the trans-national cartel of one of the Bali drug lords that was operating with her, or against her, and the degree of exploitation.
"They are all important factors that have not been put in front of the court."
Sandiford's appeal came as a Thai court ordered the arrest of Sergio, who had first hired Veloso as a maid before giving her heroin to smuggle into Indonesia, her partner, Julius Lacanilao and two others who have not yet been named. The couple have been charged with drug possession.
Sergio this week reiterated that Veloso, who was saved from the firing squad just hours before she was to be executed, was innocent.