When Nicole Trunfio was pictured on Elle Australia's cover breastfeeding her newborn son, she said she wanted to normalise breastfeeding.
And it seems mothers have latched on to the trend, posting photos in their thousands sharing precious moments with their newborns, using the hashtag, #normalisingbreastfeeding like Trunfio did.
"The last thing I want to do is be controversial, so please take this for what it is, let us #normalizebreastfeeding there is nothing worse than a mother that is judged for feeding her hungry child in public.
"#weareonlyhuman I'm so proud of this cover and for what it's stands for. I obviously don't look like this while I am breastfeeding but this stands."
This image inspired an influx of mum's sharing photos in which they're breastfeeding their babies.
This mum does a similar pose to Trunfio by standing up and pulling up her shirt.
Rather than starting a trend, Trunfio appears to have just given a pre-existing #brelfie movement a boost, as many mums used hashtags similar to #normalisingbreasfeeding on Instagram before she shared her magazine cover snap.
This mother posted the snap two weeks ago on Mother's Day of her precious moment.
While this mum decided to post her photo while out on a walk earlier this month.
It seems the #normalisingbreastfeeding trend is seriously taking off...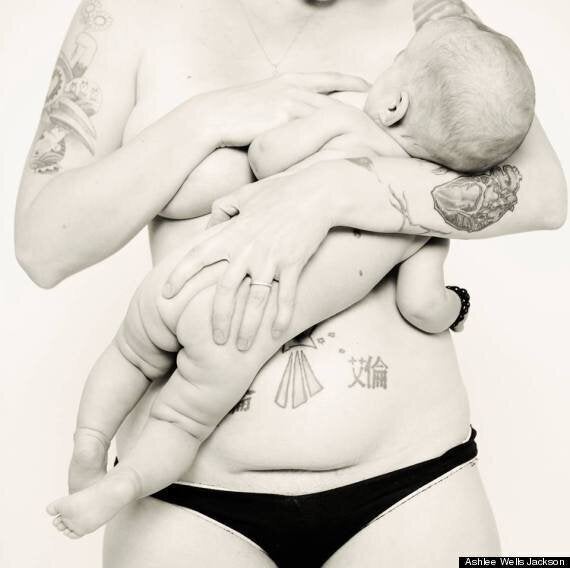 Breastfeeding Photos