A man "fat-shamed" on social media after pictures of him dancing were posted online has got his own back on the trolls by partying the night away with stars in Los Angeles.
Sean O'Brien attracted global support after he was anonymously trolled on Twitter, and was dubbed "The Dancing Man" by a social media campaign that tracked him down and revealed his identity.
The Liverpudlian became an unlikely celebrity and this weekend visited Los Angeles, where he appeared on television dancing with pop star Meghan Trainor before partying at the Avalon nightclub.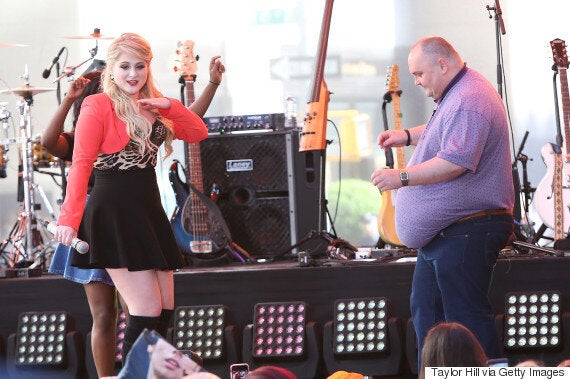 He was joined by around 1,000 supporters, including rocker Andrew WK, rapper Pharrell Williams via video, and White House intern-turned anti-bullying campaigner Monica Lewinsky. Moby, who had previously offered his services for free, was the DJ for the party at the Avalon.
O'Brien even threw the symbolic first pitch at a baseball game between the Los Angeles Dodgers and the San Diego Padres today, wearing a Dodgers shirt with "Dancing Man" on the back.
O'Brien told Good Morning Britain that what had happened to him had been incredible, saying: "(It was) daunting at first. (I was) a bit worried about how it all happened but it's turned into the most wonderful journey, I've met some of the most wonderful people you can imagine. It's been truly life-changing."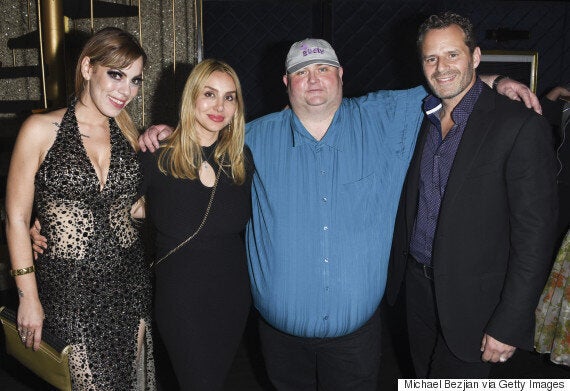 Pictures of O'Brien dancing happily and then looking downcast at being spotted were posted online in March with the message: "Spotted this specimen trying to dance the other week. He stopped when he saw us laughing."
It prompted a first wave of abuse, but that in turn led to a mass outpouring of support from Twitter users around the world.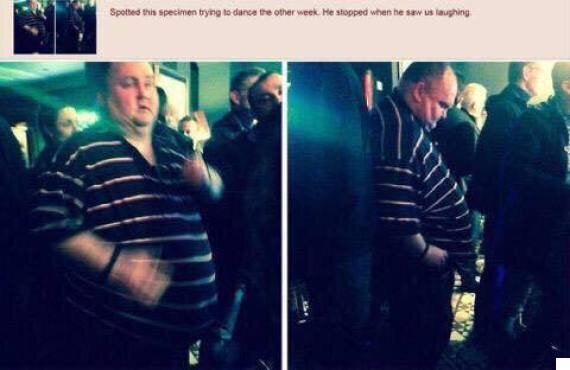 A group of American supporters including writer Cassandra Fairbanks, arranged for him to fly to California for this weekend's events. The party at Avalon raised money for anti-bullying charities.
Andrew WK told the crowd: "Probably one of the worst things that ever happened to Sean - or that I can imagine happening to anybody - has turned out to probably be one of the best things that has ever happened to him."
Sean told Good Morning Britain that he was sure he would be fat-shamed in the future, but added: "I've always had confidence anyway, I've always wanted to dance. It's just people will pick on you sometimes.
"But what it has taught me is just totally ignore them rather than just blanking them."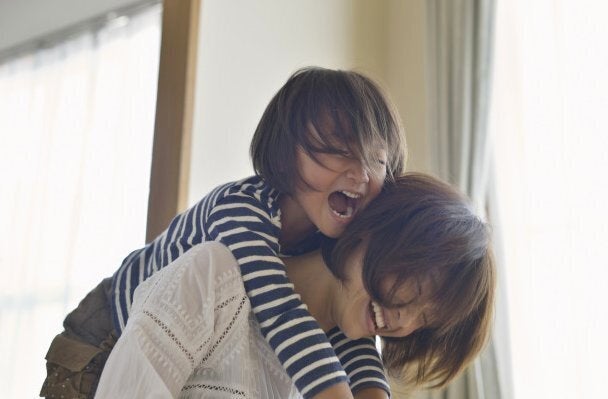 How To Teach Positive Body Image