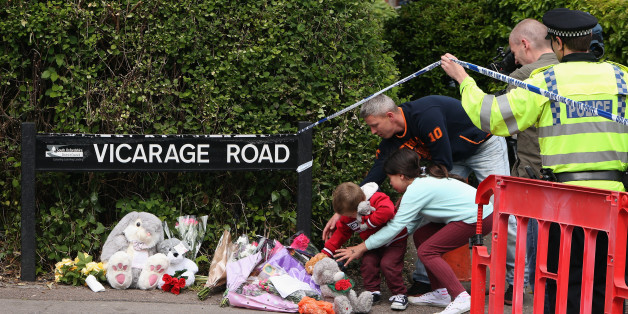 Dan Kitwood via Getty Images
Police are on the hunt for Jed Allen, a fan of comic book superhero Wolverine, suspected of stabbing to death his six-year-old sister, their mother and her partner.
Armed officers are scouring Didcot in Oxfordshire after the bodies of Philip Howard, 44, Janet Jordon, 48, and daughter Derin were discovered in a house in Vicarage Road just after 8.20pm on Saturday.
CCTV images of Allen, captured at Oxford railway station shortly before 6pm that evening, were released on Monday afternoon in a bid to prompt members of the public with information about his whereabouts to come forward.
We are releasing CCTV images of a man wanted in connection with three murders in Didcot.The CCTV images are of Jed Allen at the WHSmith store at Oxford railway station just before 6pm on Saturday (23/5).Jed Allen, aged 21, is wanted in connection with the murders of Janet Jordon, known as Jan, Philip Howard, known as Phil, and Derrin Jordon in Vicarage Road, Didcot, on Saturday (23/5).If anybody has any information on where Jed Allen is please call the police on 101, or 999 in an emergency quoting URN 465 24/5. If you don't want to speak directly to the police you can contact the independent charity Crimestoppers anonymously on 0800 555 111 or online at www.crimestoppers-uk.org. No personal details are taken, information is not traced or recorded and you will not go to court.More information is at http://bit.ly/1JQidYh

Posted by Thames Valley Police on Monday, 25 May 2015
Tyler Clarke, a cousin of Allen, has urged for him to turn himself in to police in an interview with The Sun.
"No-one can believe what has happened," he said.
"The first thing I knew about it was when I saw it on the news. We just want to know why. But only Jed knows what has happened.
"If we could send a message to Jed it would be, 'Give yourself up'."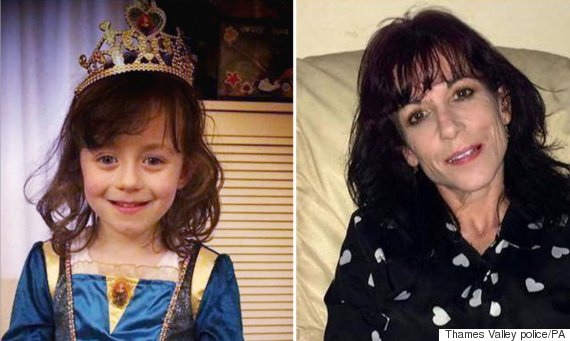 Derin Jordon, six, and her mother, Janet Jordon, 48
Speaking at a press briefing, Chris Ward, from the Thames Valley Police Major Crime Unit, warned the public not to approach Allen and described the incident as a "tragic and sad event".
Allen has a distinctive spider tattoo on his left hand and is described as white and of large build. Mr Ward emphasised the need to find him as soon as possible.
As news of the tragedy began to spread, people could be seen visiting the scene and leaving floral tributes.
Video update from Det Supt Chris Ward regarding the ongoing murder investigation in #Didcothttp://t.co/krWgLp8B4h

— Thames Valley Police (@ThamesVP) May 24, 2015
A yellow teddy bear was also placed just inside the cordon, and a hand-written tribute was attached to a bunch of flowers.
Part of it read: "To my best friend, my soul mate, Jan, Dezzy and my anorexic Phil and my gorgeous Jed.
"You are my family and always will be. I will miss you all each day ... You have all left a massive void in my heart which will never be filled.
"I love you all so much, Jan, Phil and my Dezzy Doo."
Allen posed as Wolverine in a picture posted on his Instagram account
Jane Ilott, 68, who used to be Ms Jordon's landlady, said: "I didn't know Jed as a 6ft man, I know him as a little fella who was really struggling.
"He absolutely loved his mum and she him, but she didn't know. Drink was Jan's real love but she did love Jed."
Describing Ms Jordon as "beautiful" and "absolutely cracking", Ms Ilott said: "She shouldn't have been a mum, she wasn't a bad woman, she just was an alcoholic."
The pensioner explained that her 48-year-old former tenant was not the kind of person that you got to know well and that she moved into one of her houses in Bicester before moving to Didcot.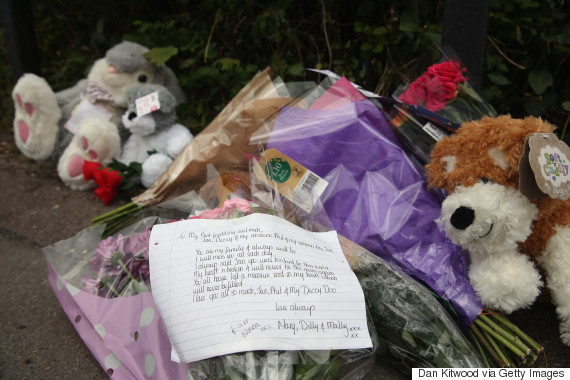 Tributes left to the deceased family by neighbours
Although Allen - who was previously known to police - is not considered a danger to the wider community, the public should not approach him and instead contact the authorities
As more than 100 police officers hunted for the suspect, Oxford University Parks - where Allen worked as a groundsman - were closed.
Anyone with information is asked to contact police immediately via 101.