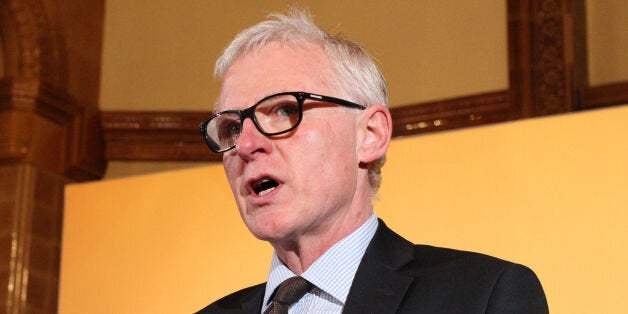 Lib Dem leadership hopeful Norman Lamb has said the party should draw inspiration from Nigel Farage in order to rebuild following its crushing election defeat.
In May, the Lib Dems were almost entirely wiped out and now have just eight MPs. Lamb is challenging Tim Farron to succeed Nick Clegg as leader.
Addressing party activists in a Westminster pub on Tuesday evening, Lamb said while the election result had been a "trauma" for the party, the surge in support for Ukip in just a few years should give the Lib Dems hope.
"I don't buy into this idea that necessarily it's another generation of slog before we get heard again," he said. The comment was likely a dig at Farron, who warned in April that the coalition with the Tories could damage the party for a generation.
Lamb told the activists: "There are remarkable things happening these days, just look at the rise and fall of corporations. The big companies that are household names one day and disappear the next. The startups that suddenly catch fire and become enormous new organisations.
"The same is happening in politics. Look at what happened with the SNP, look at what happened indeed with a different force, one we reject entirely. Nigel Farage communicated a view to people in a way that got people listening," Lamb said.
He adding: "Now, his message is one of division, ours is one of uniting people.
"There are so many people out there ready to hear from us. And actually wanting to hear a progressive liberal voice in opposition to a right-wing Conservative government. With the the Labour Party in a state of internal turmoil themselves and likely to face many years, I suspect, of infighting, the responsibility of us to step up to the plate and make the case for progressive liberal politics, the politics of hope not the politics of fear, is overwhelming."
Before the election by contrast, Farage often noted his strategy to build Ukip was based on how Paddy Ashdown grew the Lib Dems into a national force.
Today, Clegg will make his first foray back on to the political front line in the wake of the Lib Dem' electoral drubbing by responding to the Queen's Speech on behalf of the party.
Clegg is expected to tell MPs that the Lib Dem "mission" is "clearer than ever" even though its parliamentary presence has "reduced in size".
"The Liberal Democrats worked hard to ensure that the Coalition Government's agenda had a clear thread of liberalism running through it - from the priority we gave to mental health and the green agenda, to creating the pupil premium and protecting our civil liberties," Clegg will say.