The Sun may have to apologise yet again for a debacle involved transphobic comments made by its commentator Rod Liddle.
In fact it may be an apology for an apology for an apology.
We'll walk you through that…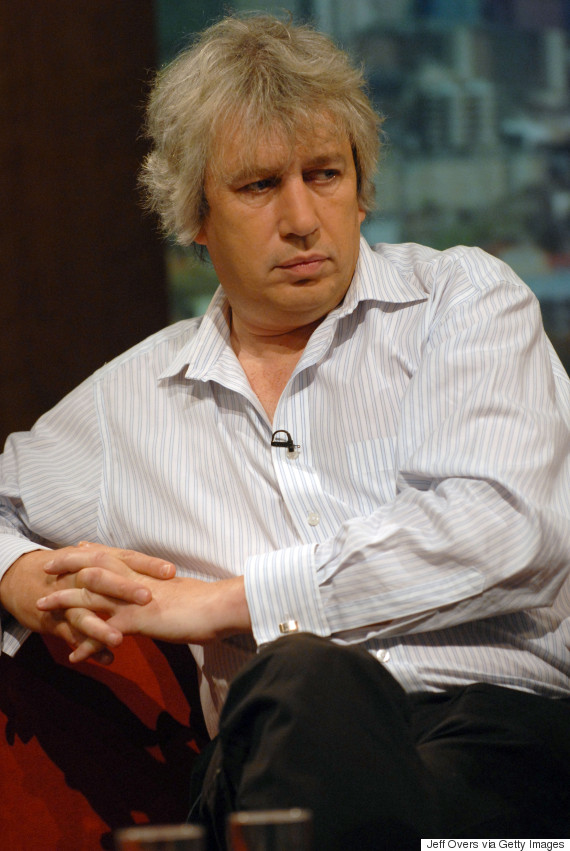 Rod Liddle made comments labelled as 'transphobic' in his Sun column
The saga began when Liddle made what he deemed to be a "joke" about Labour General Election candidate Emily Brothers, asking how she knew she was transgender if she was blind.
The column provoked a huge backlash and eventually Liddle attempted to apologise.
Instead, he simply ended up causing further ire when he claimed that he had simply "made a poor joke in bad taste" which was "particularly lame…even if it wasn't meant maliciously".
Just in case we forget the Sun is a rag of a paper: This published by them from Rod Liddle on Emily Brothers. Low. pic.twitter.com/XKJbegFvml

— James Hallwood (@jhallwood) December 11, 2014
The piece in today's The Sun about Emily Brothers is beyond belief. Absolutely disgusting.

— mwneedham (@mwneedham_) December 12, 2014
The Sun's comments on Emily Brothers are simply unacceptable. Transphobia has no place in modern day society

— Green Party LGBTIQ (@LGBTIQGreens) December 12, 2014
He also used Brothers' former name and Trans Media Watch claimed that the piece was worded in a way deliberately meant to make fun of her, according to media commentator Roy Greenslade.
Ipso (Independent Press Standards Organisation) decided the apology was not genuine, despite the Sun's protestations, and ordered the paper to print an official apology.
Today's Liddle column featured the required apology, which acknowledged: "Ipso's Complaints Committee ruled that the column belittled Ms Brothers, her gender identity and her disability, mocking her for no other reason than these perceived 'differences'.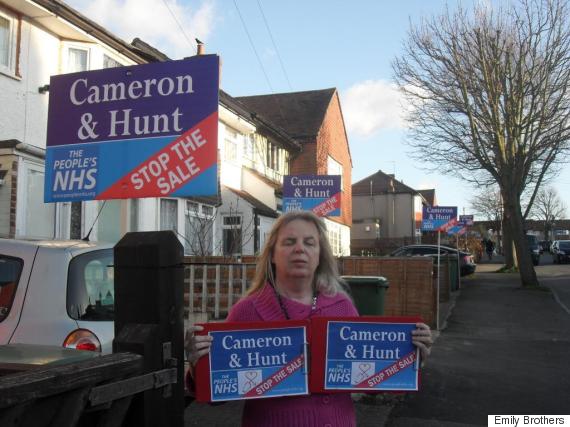 Brothers stood as a Labour candidate in Sutton and Cheam
SEE ALSO:
"Regardless of the columnist's intentions, this was not a matter of taste; it was discriminatory and unacceptable under the Code."
"The apology published by the newspaper did not remedy this breach of the Code, and Ipso therefore upheld the complaint."
But according to Greenslade, the apology failed to provide a "proper headline" as demanded by Ipso.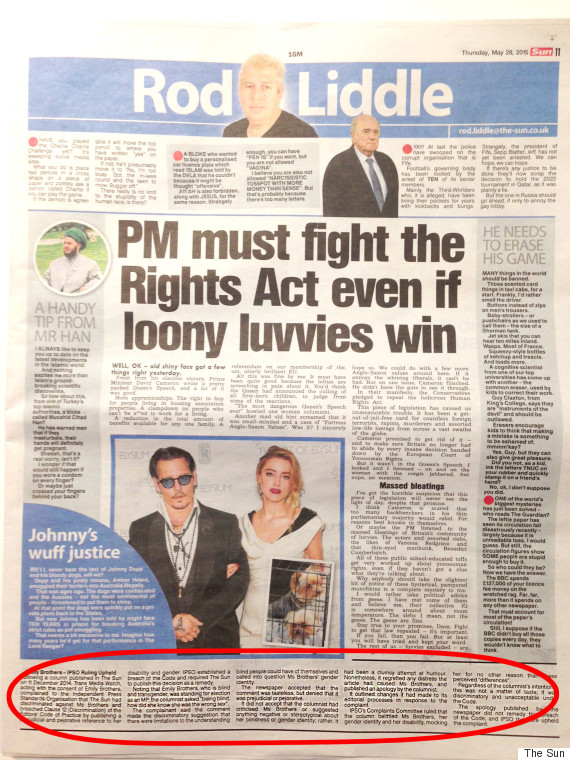 The apology in today's Liddle column
So we could yet be seeing another apology.
Brothers, 50, came third in the battle for Sutton and Cheam, losing to Conservative Paul Scully.
She gained 5,546 votes compared to Scully's 20,732.