In addition to the new keepsake, Ted received a tour of Preston's home ground and got to hold the trophy which Beckford helped to win with his hat-trick on Sunday.
Dockray made headlines over the weekend after he was seen catching star striker Jermaine Beckford's match shirt, only to have it ripped from his tiny hands by a 31-year-old woman. The shirt later appeared on Gumtree, and the footage sparked outrage across the nation.
She later claimed the entire thing was a "misunderstanding" and she was a family friend, although the Dockray family didn't corroborate the story.
The boy's family later said he was "gutted" but urged the public to stop attacked Timbrell and said they forgave her for snatching the souvenir.
We sure he isn't feeling that way anymore, having met his hero and received a tour from the players.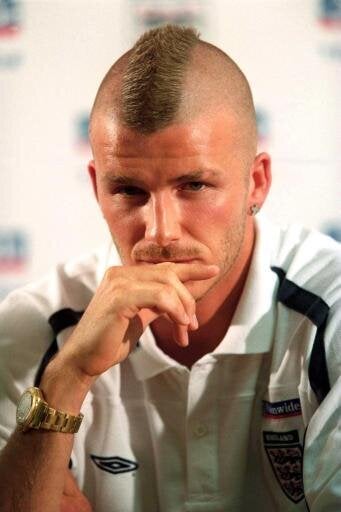 The 27 Worst Hairstyles In Football History