A woman who was refused life insurance because she was too big has revealed how she managed to drop 11 stone 4lb in three years.
Sarah Hills, 33, weighed 23 stone and said that she'd always been "morbidly obese", even since childhood.
After being refused life insurance - and fearing she could "drop dead" at any moment - Hills, who is from Bristol, vowed to lose the pounds for the sake of her health.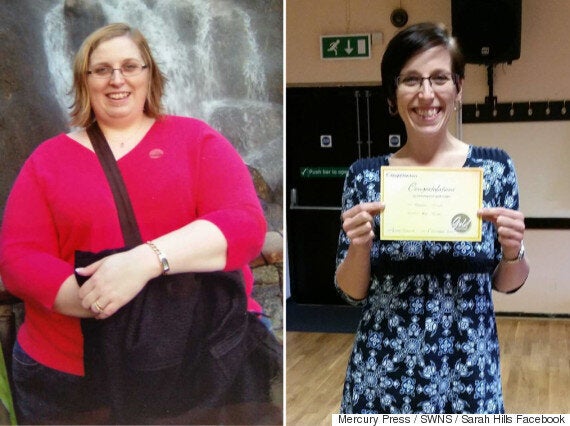 After joining Weight Watchers, Hills, who was then a size 28, dropped eight dress sizes and now weighs 11st 10lb and is a size 12.
The mother-of-two revealed that she'd always been aware that her weight was affecting her health. But being turned down for life insurance was the major wake-up call she needed.
"After having the girls, suddenly I had a reason to be fit and strong. And I wanted to live a long time, for their sakes - I didn't want to worry that I might be diagnosed with some fatal illness because of my weight," she told the Mail Online.
"I was stunned. It was like being told I was going to drop dead."
Faced with what seemed like an impossible task, Hills didn't spring into action with a weight loss plan until she visited Butlins with her family and was unable to fit on any of the rides.
The 33-year-old, who blames her love of food for her weight troubles, revealed that her biggest vice was portion size.
Typically, she would eat bread with every meal (toast in the morning, sandwiches at lunchtime and garlic bread or naan bread with dinner) and would snack throughout the day on crisps and cakes.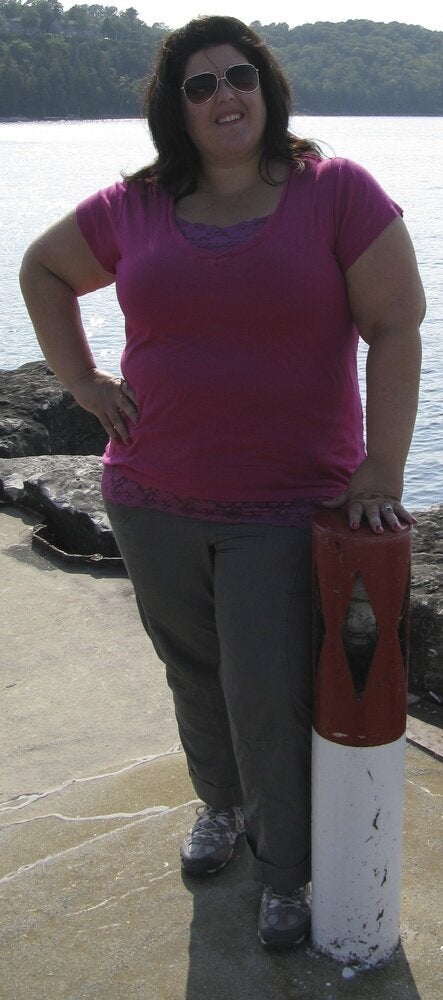 Weight Loss Success Stories
After a series of annoyances regarding her weight, Hills joined Weight Watchers in October 2012.
She revealed that she was "petrified" of going, but was determined to lose weight and become healthier.
By focusing on losing half a stone at a time, she found that it was a manageable way of losing weight. By the following May, she'd gained confidence and even managed to join a local gym.
"I was still self-conscious, knowing I was the fattest person in the room, but I could already tell I was so much slimmer. I'd dropped from a size 28 to a size 22," said Hills.
With a combination of exercise, ditching the ready meals and following the Weight Watchers points system, she is now a happier and healthier version of her former self.