Welsh choir Cor Glanaethwy are the favourites to win Sunday's 'Britain's Got Talent' final, and Simon Cowell will perhaps be glad to see them do well, as they're reportedly currently costing him a fortune.
Si's company Syco Entertainment and Talkback Thames - who produce 'BGT' - are responsible for covering all semi-finalists' travel, accommodation and food and drink during the week of live shows.
Industry requirements also mean that insurance and criminal record checks are required. All of this is fine, of course. Well… until you have a choir made up of 167 people.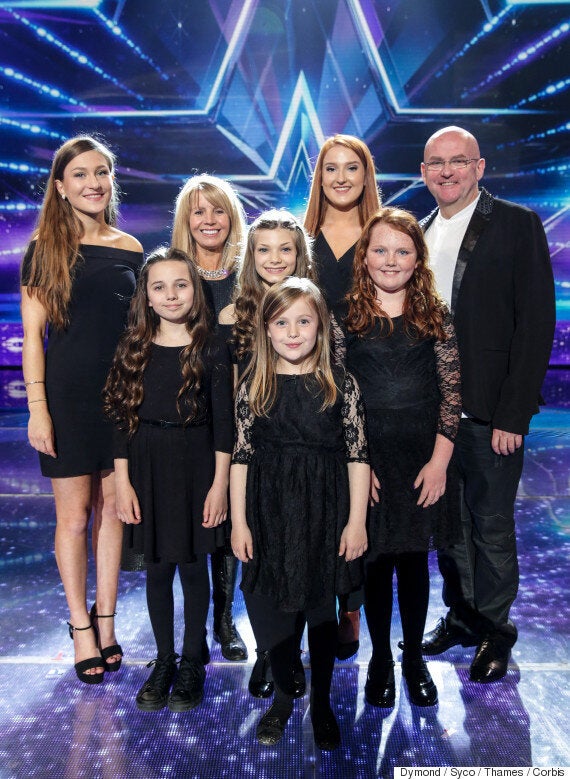 The whole choir couldn't fit on the stage for their semi-final results, earlier this week
"We are responsible for all their accommodation, then their transport to London and between their hotel and the studio.
"Of course we have to make sure that they are fed and watered during rehearsals and the live shows.
"So while it's great having them in the competition, they have blown our budget. They have cost us an extra six figures.
"There is no limit to the number of people allowed in one act and as far as Simon is concerned bigger is better, but 167 is taking it to an absolute extreme."
Music mogul Si, who manages the relatively well-known One Direction, must have a penny or two stacked up for a rainy day, so we reckon he can handle these costs.
Also, if the choir go on to become megastars, he'll be in line for another huge payday.
"Still, Simon's a wealthy man and if they go on to win the show and make him an absolute fortune in album sales and concert ticket, then it will have been money very well spent," the source adds.
The 10 finalists will also be joined by two wildcard entries, as both the judges and viewers are able to pick an extra act each this year.
Check out all the acts who'll perform again on Sunday below...
Related