The name of the former deputy prime minister reportedly appears on a confidential Russian "stop list" handed to the EU's ambassador by the authorities in Moscow earlier this week.
Former foreign secretary Sir Malcolm Rifkind, the Chief of the Defence Staff, General Sir Nicholas Houghton, Defence Minister Philip Dunne and former defence minister Andrew Robathan are also understood to be among those barred from the country.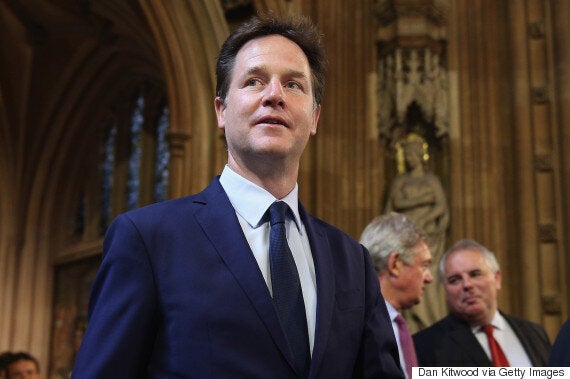 Clegg is among 89 people barred by Moscow
The Foreign Office strongly condemned the Russian action saying there was "absolutely no justification" for the list which appears to have been drawn up in response to EU sanctions against Moscow.
The disclosure comes after a number of EU politicians had tried to travel to Russia in recent months only to be told at the border that they could not enter because they were on the list.
An EU spokesman said the list had now been handed over after repeated requests for details from the EU and the member states concerned.
"The list with 89 names has now been shared by the Russian authorities. We don't have any other information on legal basis, criteria and process of this decision," the spokesman said.
"We consider this measure as totally arbitrary and unjustified, especially in the absence of any further clarification and transparency. We are keeping in close contact with the member states involved."
The Foreign Office said that existence of the list would make no difference to EU sanctions imposed in response to Russia's support for separatist rebels fighting government forces in eastern Ukraine.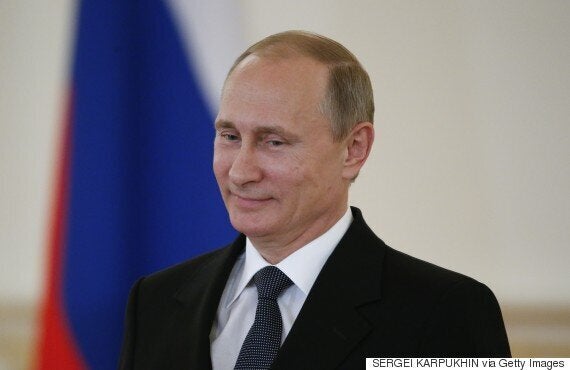 Putin's Russia is suspected to have banned the senior figures to force the EU to reconsider santions
"There is absolutely no justification for this list. And the Russian authorities have not provided any legal basis for the list or for the names on it," a Foreign Office spokeswoman said.
"If Russia thinks this action will cause the EU to change its position on sanctions, it is wrong. The way for Russia to get the sanctions lifted is to remove its troops from Ukraine and comply with its obligations under the Minsk agreements.
"The EU and member states are urgently seeking more transparency from the Russian authorities for this move.'"