Ed Miliband it seems, isn't that easy to get over - kind of like Sarah Marshall, in that movie Forgetting Sarah Marshall.
The former Labour leader has been reimagined as Peter, the guy who takes a vacation in Hawaii to get over his ex, only to find her holidaying at the same resort with her new beau - Russell Brand.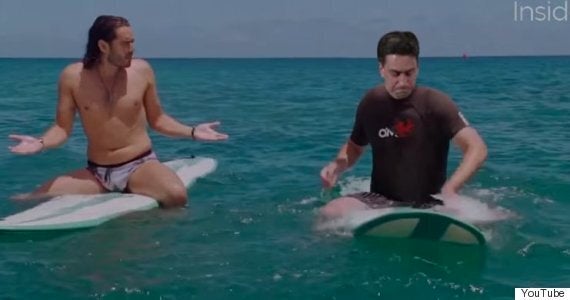 Russell Brand and Ed Miliband talk it out in parody Forgetting Ed Miliband
In the parody, aptly named Forgetting Ed Miliband, Ed plays Peter, who instead of struggling with love, is finding it hard to let go of Labour.
Brand on the other hand reflects on the hand he played in Ed's downfall.
And It seems the spoof is a hit with Brand who tweeted his approval earlier today.