Nigel Farage has hit out at MPs, including his party's very own Douglas Carswell, for bemoaning comments he made in the leaders' debate about immigrants with HIV.
Carswell, Ukip's sole representative in the House of Commons, broke ranks on Sunday, criticising the controversial remarks he had previously defended, claiming they were "plain wrong - wrong on so many levels".
But frontman Farage has since issued a stinging attack in response, defending his record and rebuking those parliamentarians "outraged" by the comments:
"Though many in the Westminster bubble were outraged by my comments about the impact of Health Tourism, and appalled that I mentioned those with HIV as part of that problem, what was clear was that the general public did not share that outrage."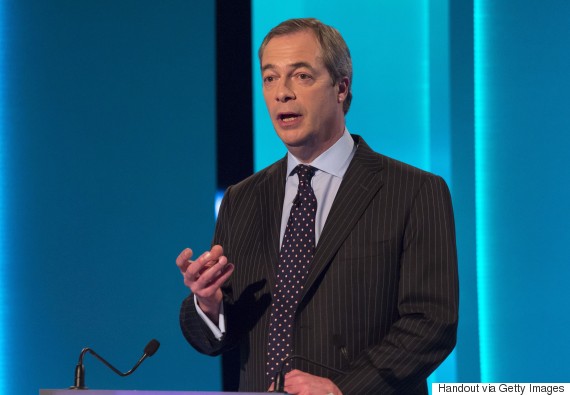 The Ukip leader made his remarks during the seven-way leaders' debate
His statement clashed with that of Conservative defector and Clacton MP Douglas Carswell, who previously led calls for Farage to "take a break" from the leadership helm after the election.
"I think some of the tone we deployed, for example, the comments about HIV, were plain wrong - wrong on so many levels," he told the BBC's Five Live.
"Not just wrong because they were electorally unhelpful, but wrong because they were wrong."
The two most senior Ukip figures' clash will do little to abate intense scrutiny of the party, after weeks of division among top-ranking officials ended in a 'purge of the plotters' against Farage; Suzanne Evans, the party's manifesto chief, stepping down from her position, and economics spokesperson Patrick O'Flynn resigning his role, in the aftermath.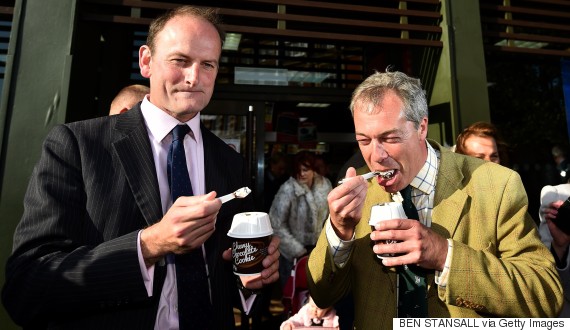 Carswell and Farage eat ice-creams as they visit Clacton-On-Sea on October 9, 2014
Farage resigned as party leader after failing to win a Commons seat in Thanet South. He later rescinded the resignation after receiving a vote of confidence from the party's national committee.
Responding to Carswell's comments on Sunday, a Ukip spokesman said: "The issue of health tourism is both real and costs the NHS millions per year. It is one of many problems that bedevil the NHS, and dealing with it, alongside many other problems is part of a greater package to ensure that the people of this country can access the world-class healthcare they both deserve and expect."
SEE ALSO: