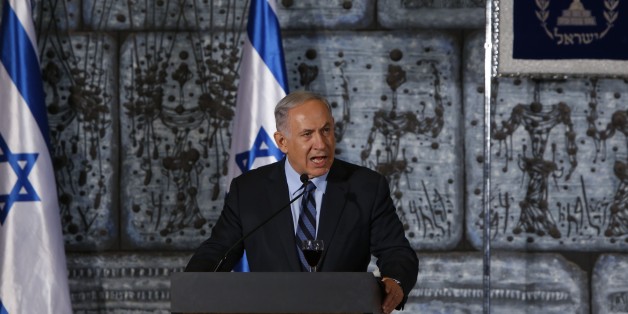 GALI TIBBON via Getty Images
Israel will lose the support of its "friends" in the international community if it continues to build settlements in the West Bank, the Government warned today.
Foreign Office Minister Baroness Anelay called on Israeli Prime Minister Benjamin Netanyahu to stop his country's further expansion into the West Bank before a two-state solution can be agreed.
But the Government ruled out following the lead of the Vatican and formally recognised recognising Palestine as an independent state.
Speaking in the House of Lords this afternoon, Baroness Anelay said: "The attitude of Mr Netanyahu after his election, it is crucial he understands clearly that he must prevent the extension of the illegal settlements.
"As long as he persists in extending those it makes it more difficult for his friends elsewhere to support him."
Mr Netanyahu won his fourth term as Israel's Prime Minister in March, but only thanks to securing a five-party strong coalition.
In order to clinch the deal Mr Netanyahu signed up with the Bayit Yehudi Party, which called for West Bank settlements previously classed as illegal to be recognised by Israel.
The party also supports further construction in Palestine.
Lib Dem peer Baroness Tonge, an outspoken critic of Israel, today asked the Government to recognise the Palestinian state.
She said: "Despite Mr Netanyahu's declared support for a sustainable two-state solution after his reelection recently he has continued with the same policies of settlement building and discrimination against Palestinians?
Baroness Tonge added: "We must follow the example set by the Vatican and Sweden and 130 other states in this world who have already recognised Palestine and we must take the lead ourselves in going to the United Nations."
Baroness Anelay replied that without a peace deal such a move would be pointless.
She said: "If there are no agreements then any recognition would mean there wouldn't be a true Palestinian state.
"It would be a matter of words, it wouldn't be of reality and reality is what we need to achieve."