Being scared of the dentist is far from unusual. In fact, one in four of us dreads paying them a visit, according to the NHS.
While for most of us this fear means missing the odd appointment or putting off a visit until we really need to, one woman has gone to extraordinary lengths to ensure she wouldn't have to sit in the chair - even when her teeth began to fall out.
Angie Barlow, who stars in BBC programme 'The Truth About Your Teeth', revealed that she superglued her own teeth back into her mouth for more than a decade in a dangerous DIY home procedure.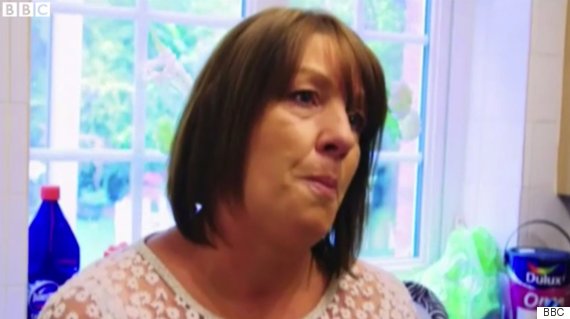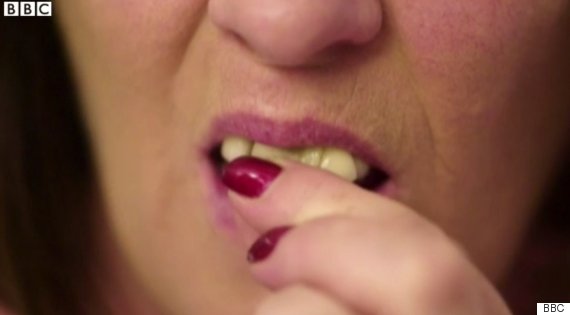 In a BBC One documentary called The Truth About Your Teeth, the mum-of-one said that she was too frightened to get professional help for her teeth after her mum died of throat cancer.
"I've always been scared of the dentist because my mum died at 34 from throat cancer," revealed Barlow. "She had a tooth out, and that's how they found she had cancer.
"That fear has always been in the back of my mind."
Specialists believe that Barlow's tooth problem could've been caused by excessive smoking.
The 48-year-old revealed that she was so embarrassed of her front teeth that she couldn't face her son when she spoke to him, and would spend a lot of her time talking with her hand covering her mouth.
She also said that when her tooth used to fall out, she would spread household superglue on top of it and stick it back onto her gum.
SEE ALSO:

British People Are Becoming 'Internationally Renowned' For Having Bad Teeth - Here's How To Keep Yours Healthy And White

Afternoon Snacks Ruining Your Teeth And Advice From Dentists On What To Eat Instead

Woman Left With Black, Shattered Teeth After Botched Veneers Before Her Wedding Ends Up With £7K Bill To Fix Them
As a result of her DIY dental work, Barlow lost roughly 90% of the bone supporting her teeth in her upper jaw.
She was then forced to get help from dentists who had no option but to take out the majority of her teeth and insert titanium pins to screw false teeth onto.
The operation involved removing 11 top teeth and replacing them with six titanium screws, which held 12 new permanent teeth.
After the surgery, Barlow exclaimed that she felt "amazing".
Story continues below...
Speaking to BBC News, dental consultant, Serpil Djemal, said: "We certainly have our fair share of problems with our teeth in the UK."
She added that the nation suffers three main problems when it comes to dental health: gum disease, decay and tooth erosion. The latter of which is becoming a huge issue.
Meanwhile, Karen Coates, a dental adviser at the British Dental Health Foundation, said: "Some people have such bad dental phobia that they haven't seen a dentist for years. It's common for us to hear from someone in their twenties or thirties or even older who hasn't been to the dentist since childhood.
"Most people who are scared of the dentist have bad memories from childhood of the smells and sounds of the surgery.
But she added that there's nothing to worry about as modern dental surgeries are "much friendlier environments".
The Truth About Your Teeth will air on 4 and 11 June at 9pm on BBC One.
[H/T BBC News]