Officers searching for missing 13-year-old Amber Peat have said they are not treating the death of a young girl as suspicious, after a body was found on Tuesday evening.
Nottinghamshire Constabulary stressed no formal identification had taken place, but confirmed that Amber's family had been informed about the latest development.
The teenager disappeared after leaving her family's home in Bosworth Street, Mansfield, at around 5.30pm on Saturday.
Superintendent Matt McFarlane said there had been a minor argument about chores and Amber had left the house.
"We are seriously concerned about her whereabouts," he said on Tuesday afternoon.
"The request we make is, Amber, if you hear this, please come home."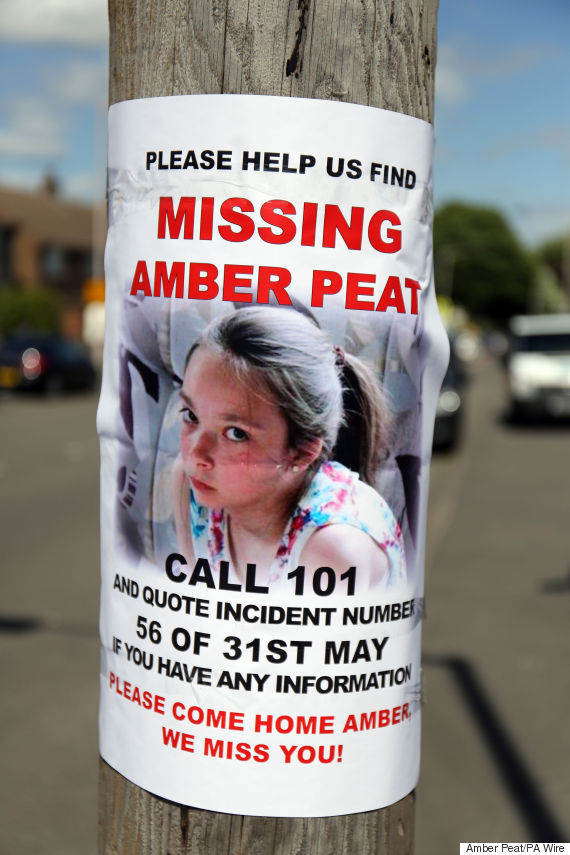 A poster attached to a telegraph pole appeals for information about the missing teenager
Earlier, Amber's parents issued an emotional plea for her to return.
Her mother and stepfather broke down in tears as they spoke at a police conference, saying her disappearance was out of character.
Officers have been carrying out searches in the Mansfield area and believed there was a good chance Amber had not gone further afield.
Mr McFarlane said: "In the past, she's a young girl, she's been out of the house perhaps for a few hours but never anything like this."