There are just days to go until this year's Glastonbury festival, and with the full line-up timetable out, it's time to do some serious planning.
SEE ALSO: Everything You Need To Know Before Heading To Glasto
However, as any Glasto veteran knows, it's not all about the scheduled sets, and one of the best things about Worthy Farm, is stumbling upon a secret set, stage or area.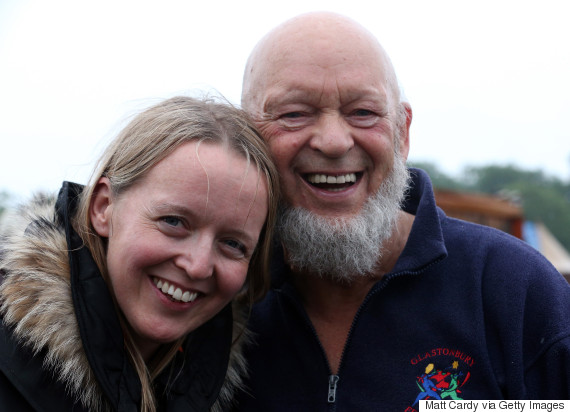 Emily organises the festival with her dad Michael
Ahead of this month's festival, Emily Eavis has revealed that 2015's ticket-holders will have a brand new secret spot to discover, along with the well-known (though still tough to find) Rabbit Hole and Crows' Nest.
Speaking on BBC6 Music, Emily teased plans for a new area in a "spinney [small group of trees] on up on the hill".
"It's next to the park, it looks like a small wood," she told Lauren Laverne. "And within those trees there's going to be things happening."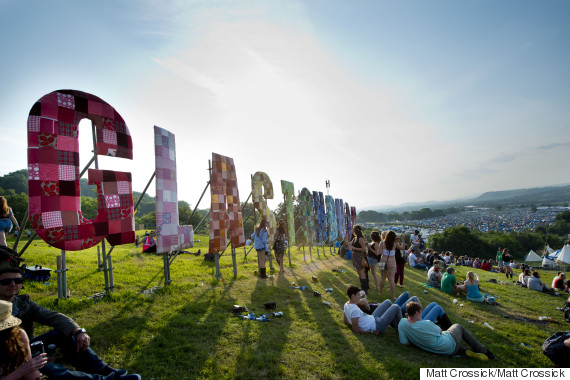 The area will be somewhere near the iconic 'Glastonbury' sign
Of course, the holy grail of hidden spots is the Underground Piano Bar, which is notorious for riotous nights attended by Michael Eavis himself - and for being impossible to find.
Sadly, Emily wasn't in the mood to offer any clues, and stated: "The Underground Piano Bar is back! But nobody can ever find it.
"It's an amazing place that bar."
READ MORE:
Construction of this year's festival site is currently under way, and in three weeks time, Worthy Farm will be playing host to over 180,000 revellers, and a huge range of stars, including everyone from The Who and Lionel Richie, to FKA Twigs and Suede.
Can't wait for glasto 2105? Relive the best bits from last year's festival...
LIKE US ON FACEBOOK | FOLLOW US ON TWITTER