David Cameron today led tributes to former Liberal Democrat leader Charles Kennedy, hailing a man with an "immense ability" that had been "taken from us far too soon".
Kennedy's death is not believed to be suspicious and the cause has yet to be confirmed. It is believed his body was discovered at his Fort William home by Kennedy's new partner, who was the widow of one of his best friends, The Telegraph reported.
The Scottish politician's death at the age of 55 has shocked Westminster, prompting a wave of affectionate tributes from across the political spectrum.
The Prime Minister said: "This is a tragic loss for Charles's family and my heart goes out to them and it's also a tragic loss for politics and public life.
"He was someone of immense ability and it's not that often in politics that someone comes along with brain, talent, wit and bags of humanity and Charles had all of those things.
"He achieved so much so young and he has been taken from us far too soon."
REMEMBERING KENNEDY
Mr Kennedy lost his seat in the Ross, Skye and Lochaber constituency to the SNP's Ian Blackford in last month's general election.
A statement released on behalf of his family said: "It is with great sadness, and an enormous sense of shock, that we announce the death of Charles Kennedy.
"Charles died at home in Fort William yesterday. He was 55. We are obviously devastated at the loss.
"Charles was a fine man, a talented politician, and a loving father to his young son. We ask therefore that the privacy of his family is respected in the coming days.
"There will be a post-mortem and we will issue a further statement when funeral arrangements are made."
He is survived by his 10-year-old son, Donald, who was born during the 2005 election campaign, while Kennedy's father, Ian, died in April at the start of the 2015 campaign.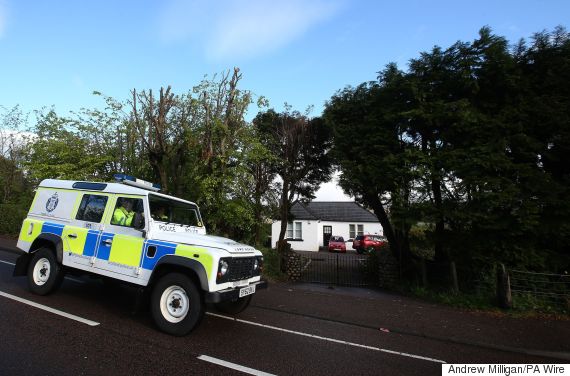 Police outside Kennedy's Caberfeidh cottage in Fort William on Tuesday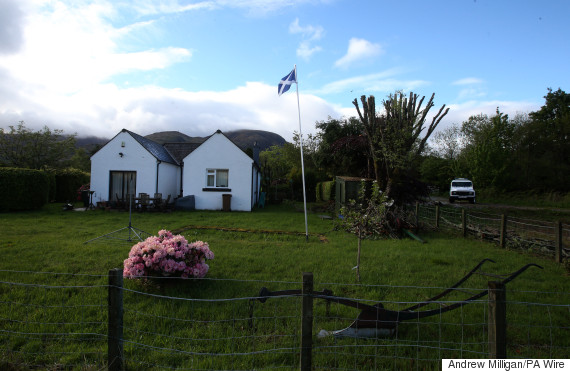 Tributes have flowed for Mr Kennedy, with former Lib Dem leader Nick Clegg saying his death "robs Britain of one of the most gifted politicians of his generation", while acting Labour leader Harriet Harman said he "brought courage, wit and humour to everything he did."
Scottish National Party leader Nicola Sturgeon said Mr Kennedy was "a lovely man and one of the most talented politicians of his time". Prime Minister David Cameron said: "I'm deeply saddened by the death of Charles Kennedy. He was a talented politician who has died too young. My thoughts are with his family."
Former MP Sir Malcolm Bruce, a close friend of Mr Kennedy - who was best man at his wedding - said his death was unexpected.
"Most of the time he was fine, he was the old Charles. I don't think we were expecting that," he told Sky News
"The thing people remember about Charles is he was able to bring such a light touch to politics.
"All of us really want people to reflect on what we've lost - a politician of his own type and quite unusual among other politicians."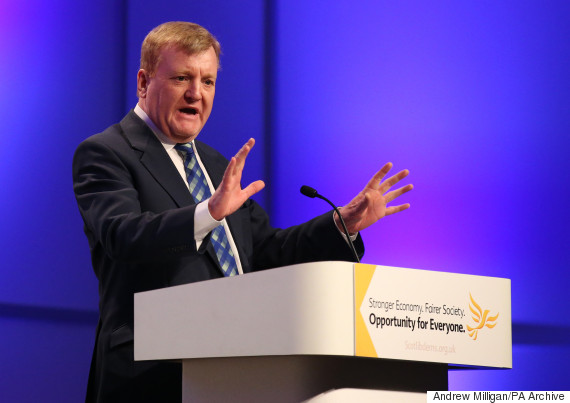 Charles Kennedy has died at the age of 55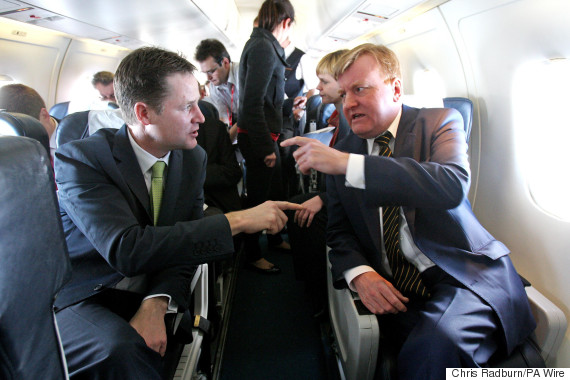 Nick Clegg and Charles Kennedy chatting during a flight to Glasgow while on the General Election campaign trail in 2010
In a sign of the esteem in which Mr Kennedy was held across the political divide at Westminster, Labour former deputy prime minister Lord Prescott said: "He proved to be right on Iraq. History will be as kind to him as he was to others. A great loss."
Mr Kennedy's political career began in the Social Democratic Party, winning the Ross, Cromarty and Skye seat in 1983 to become the youngest MP of the time at the age of 22,
He took over as leader from Paddy Ashdown in 1999, and in that role was one of the most vocal critics of the invasion of Iraq in 2003.
In the 2005 general election he took the party to what was then one of its best general election results, winning 62 seats.
But just months later, following months of rumours about his drinking, Mr Kennedy dramatically admitted he had been receiving treatment for an alcohol problem and said he was calling a leadership contest.
While he had initially declared that he wanted to carry on he was forced to stand down in the face of the threat of mass resignations by senior colleagues.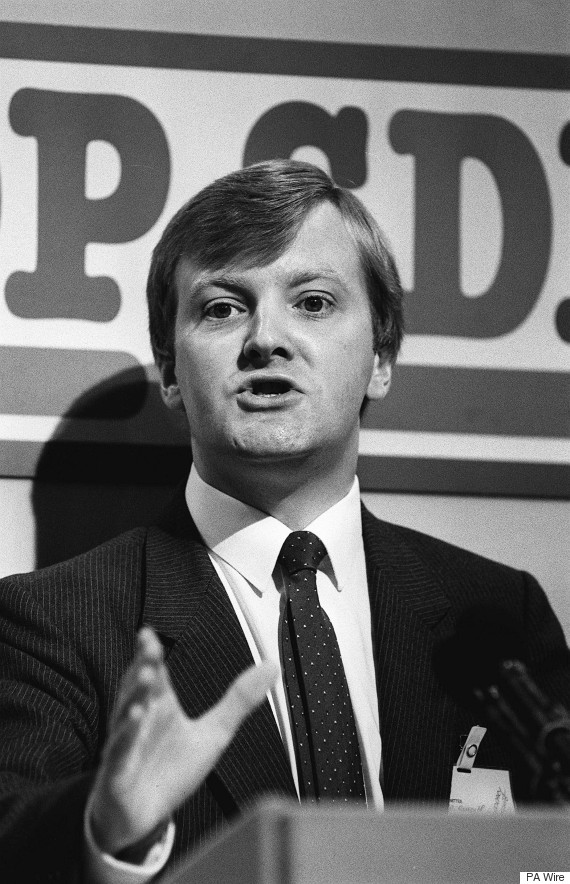 Pro-merger: Kennedy speaking at the Social Democratic Party conference in Portsmouth in 1987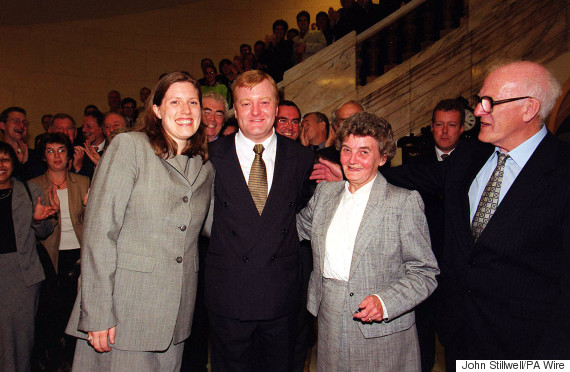 A file picture from 1999 showing the then newly-elected Lib Dem leader being congratulated by his girlfriend Sarah Gurling and parents Mary and Ian, at the Liberal Club in Whitehall.
A spokesman for Police Scotland said: "Police officers attended an address at Fort William on Monday, June 1 to reports of the sudden death of a 55-year-old man. Police were notified by ambulance service personnel. "There are no suspicious circumstances and our report will be submitted to the procurator fiscal." An MP since 1983, Mr Kennedy had previously taken the party to its best election result since the 1920s at the 2005 contest. His political career began in the Social Democratic Party, winning the Ross, Cromarty and Skye seat to become the youngest MP of the time at the age of 24.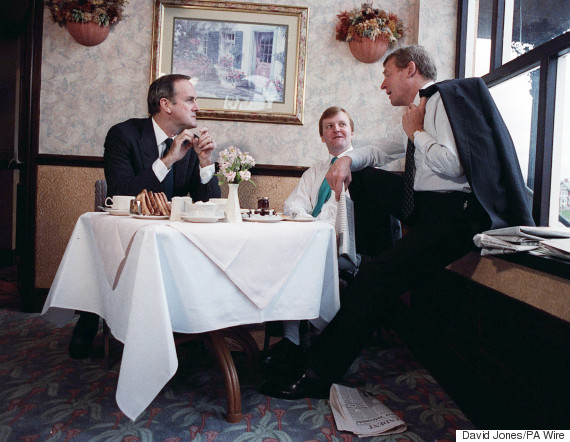 John Cleese (left), Charles Kennedy and the then party leader Paddy Ashdown during the Liberal Democrats conference in Blackpool in 1990
Mr Clegg added: "Charles devoted his life to public service, yet he had an unusual gift for speaking about politics with humour and humility which touched people well beyond the world of politics.
"He was a staunch internationalist and passionate believer in Britain's role in Europe, yet he was a proud Highlander, Scot and British Parliamentarian", Clegg said.
"He was one of the most gentle and unflappable politicians I have ever known, yet he was immensely courageous too not least when he spoke for the country against the invasion of Iraq.
"He led the Liberal Democrats to our party's greatest electoral successes, yet he always remained modest about his huge achievements. Whenever I asked him for advice, he was unfailingly kind and wise," Clegg added.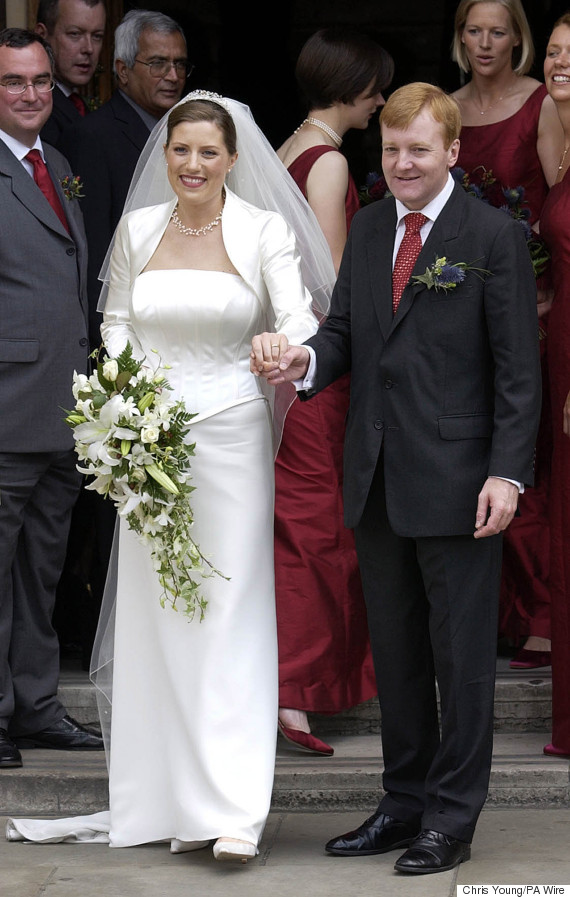 Charles Kennedy kissing his bride Sarah Gurling, on the steps of The Houses of Parliament after their wedding in 2002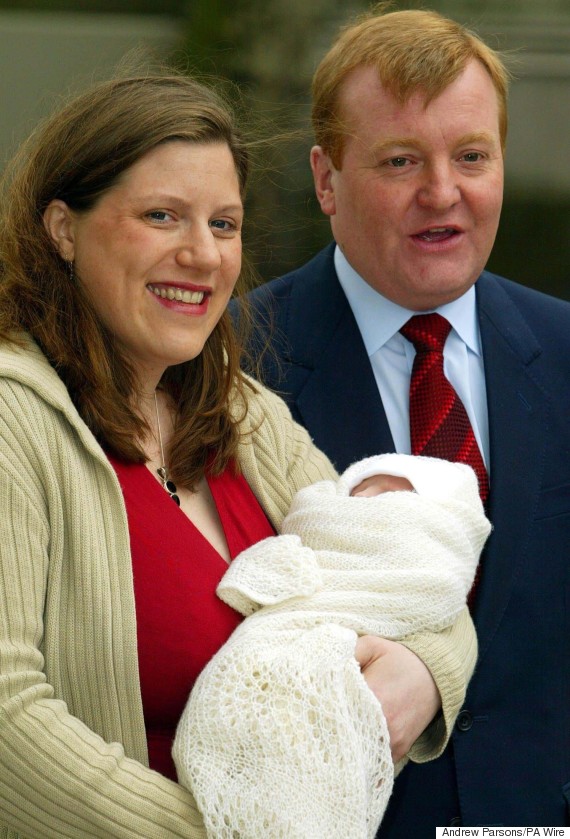 Kennedy with his wife Sarah and their new born son Donald James Kennedy
Tributes have also flooded in on Twitter for Kennedy.
Charles Kennedy was one of the most gifted politicians of a generation, he always spoke with great humour, humility and courage.

— Nick Clegg (@nick_clegg) June 2, 2015
I am utterly heartbroken about the news of Charles' passing. He was a colleague, friend and mentor. We've lost a giant today.

— Tim Farron (@timfarron) June 2, 2015
Charles Kennedy. In a political age not overburdened with gaiety and good sense, he brought us wit, charm, judgement, principle and decency

— Paddy Ashdown (@paddyashdown) June 2, 2015
Colleagues from the left and right paid their respects to the "very principled man".
How sad to hear that Charles Kennedy has died. Met him often. Very nice, very clever, very principled man.

— Diane Abbott (@HackneyAbbott) June 2, 2015
Just the saddest news about Charles Kennedy. Heartfelt sympathies to his family

— Maria Caulfield MP (@mariacaulfield) June 2, 2015
Sad beyond words to hear the news about Charlie Kennedy. A lovely man and one of the most talented politicians of his time. Gone too soon.

— Nicola Sturgeon (@NicolaSturgeon) June 2, 2015
Very saddened to hear about the death of Charles Kennedy: a devoted public servant, a gifted Parliamentarian, and a man of great warmth.

— William Hague (@WilliamJHague) June 2, 2015
Very sad to hear of untimely death of former LibDem leader Charles Kennedy, a kind, amusing, fiercely intelligent man-will be greatly missed

— Toby Perkins (@tobyperkinsmp) June 2, 2015