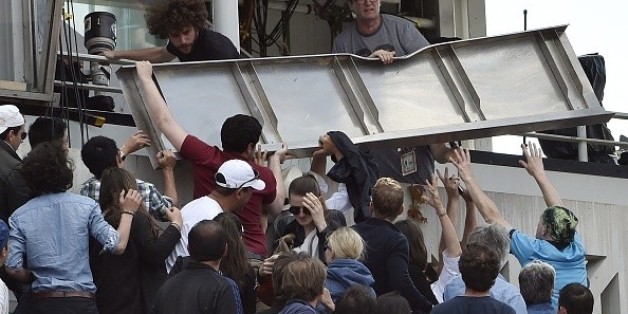 DOMINIQUE FAGET/ AFP/ Getty Images
The moment a large metal panel collapsed and struck spectators at one of the world's most fiercely contested tennis championships has been captured on video.
Crowds watching the highly anticipated Men's Quarter Final match between Japan's Kei Nishikori and France's Jo-Wilfried Tsonga were hit by the object, which had become dislodged from a giant screen overlooking the clay court.
More than 200 spectators were quickly evacuated and their seats cordoned off by security guards, as organisers conducted a thorough recce of the area.
Voilà la vidéo de l'accident... ça aurait pu être bcp plus grave. @itele#RG15

(Vidéo : @TrudelSteph) pic.twitter.com/dfMHGLoKl3"

— Julien Nény (@JulienNeny) June 2, 2015
Officials confirmed that three people had been injured and first aid had been administered.
Tsonga and Nishikori were finally able to resume their centre court match 40 minutes after the original incident.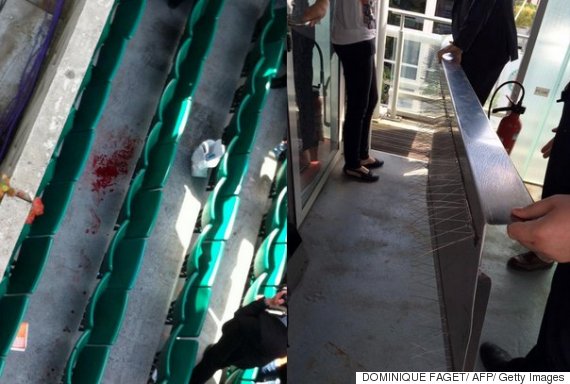 The aftermath (left), and offending panel (right)
SEE ALSO