Warning: contains explicit images
Music producer Arca has protested against Instagram's nudity policy after it deleted a photograph he posted on the social media site, along with his account.
The photograph in question was of a piece by artist Jesse Kanda, which was created for Arca's new single 'Vanity'.
The image shows a melted female statue with her legs wide apart and her vagina and anus on show.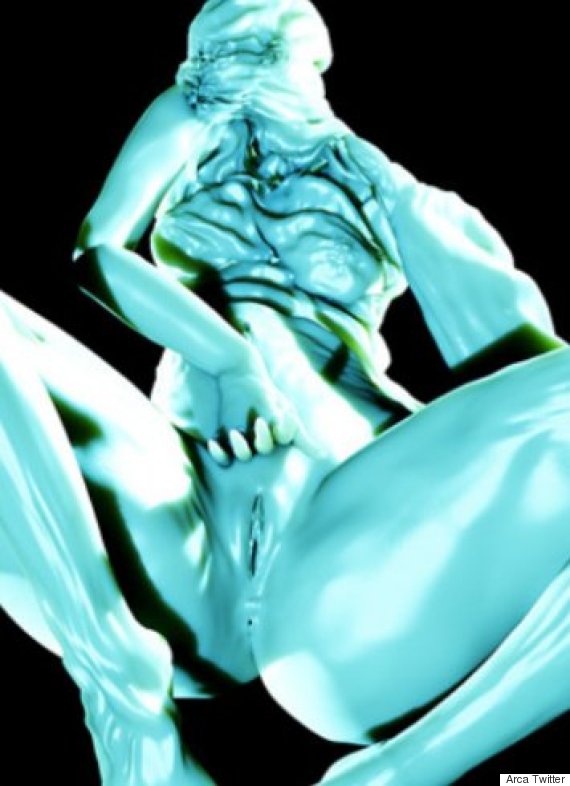 The image which caused Arca's Instagram account to be deleted.
After he posted the picture, Instagram removed the Venezeulan producer's account completely telling him it breached their "terms".
Arca, who has worked with the likes of FKA Twigs and Kanye West, immediately took to Twitter in protest of the censorship, saying: "Jesse's art for vanity got my instagram account deleted forever. This is the world we live in."
Jesse's art for vanity got my instagram account deleted forever. this is the world we live in. pic.twitter.com/srGXtWQdtO

— Arca (@arca1000000) June 1, 2015
Arca's Instagram account has since been restored, but the events have caused many to question why it was deleted in the first place.
Speaking to HuffPost UK Lifestyle, positive body image campaigner Leyah Shanks condemned Instagram's rapid deletion of the image, and of the artist's account.
"While we continue to censor women's bodies we continue to foster the idea that they are shameful and pass that notion on to the next generation," she said.
"A woman's nude body is not offensive!"
SEE ALSO:

Rihanna's Topless Pictures Banned From Instagram, Shares Them On Twitter Instead (VIDEO)

Mother Faced Facebook Ban Under 'Pornography' For Posting A Picture Of Her Daughter
She continued: "We live in a bit of a hypocritical society which oversexualises the feminine body but when a woman's sexual side or simply an exploration of her sex is explored in a place which is not pornographic, it's deemed inappropriate.
"Women are sexual beings and should be allowed to express this side of their personality however they see fit. It's not our fault if the representation of our sexuality is warped."
But one Twitter user, George Chalhoub, argued that the social media site was right to take it down, because the image is "sexually explicit" and there are children who use the site.
@arca1000000 There are minors on @instagram. The picture is sexually explicit, you should have followed the rules and played safe.

— George Chalhoub (@georgechalhoub) June 1, 2015
It's not the first time Instagram has come under fire for its media policy. The social media site has previously banned images showing women's pubic hair.
Petra Collins' account was deleted after she posted an image of her wearing underwear, with pubic hair poking out from her bikini line.
She wrote on The Huffington Post: "I did nothing that violated the terms of use. No nudity, violence, pornography, unlawful, hateful or infringing imagery. What I did have was an image of MY body that didn't meet society's standard of femininity."
"Unlike the 5,883,628 bathing suit images on Instagram, mine depicted my own unaltered state - an unshaven bikini line."
Her account has since been reinstated.
Similarly, an image posted by Sticks and Stones Agency showing two models with body hair emerging from their underwear was also deleted by Instagram, along with the fashion agency's Instagram account.
Instagram later apologised for removing the account and restored it, adding: "We try hard to find a good balance between allowing people to express themselves creatively and having policies in place to maintain a comfortable experience for our global and culturally diverse community."
Of course this more recent example shows a vagina, which is far more raunchy than a bit of bush poking out from behind a woman's pant line.
But it's also important to remember that it's art, not an actual naked woman posing legs akimbo with her genitals on show. Would this be the same if it was a statue of a man with his penis on show?
Probably not.