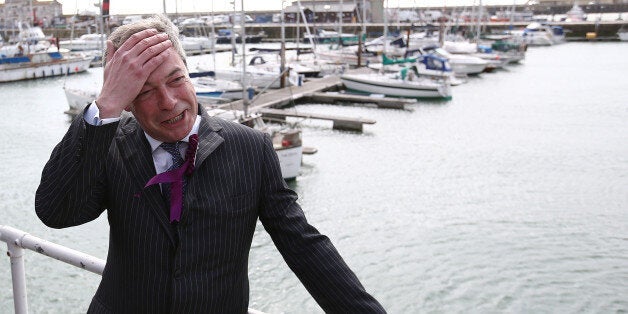 Nigel Farage will lose the EU referendum if his supporters keep fighting with others in the 'out' campaign, a leading Tory Eurosceptic has warned.
John Redwood, a critic of the European project for more than 40 years, urged those against Britain staying in the EU to stop descending into warring factions ahead of the in/out vote.
Speaking at a meeting of the anti-EU Bruges Group last night, the former Tory leadership contender called on Ukip supporters to learn from the lessons of the General Election, in which Mr Farage's party received just 13% of the vote.
Ukip MEP Tim Aker hit back at Mr Redwood, accusing him and other Tories of trying to sideline Mr Farage to protect the Conservative Party's long-term electoral interests.
Addressing a packed room at the Royal Overseas League club near Pall Mall in London, Mr Redwood said a "positive" case needed to be made for Britain leaving the EU.
He said: "We can work with you and help you make that case, but we are not going to make that case if we argue about ideological purity, if we have factional struggles and disagreements and if we try and re-enact the last election and say things would be better if the result had been different.
"The result is the result."
In a thinly-veiled dig at Ukip, Mr Redwood added: "Any party that lost the General Election has to learn even more from that General Election because it must mean they were doing and saying more things that were annoying more people.
"Just concentrating on repeating what they said to attract those who did vote for them is unlikely to be a successful strategy for ensuring more votes [in the EU referendum]."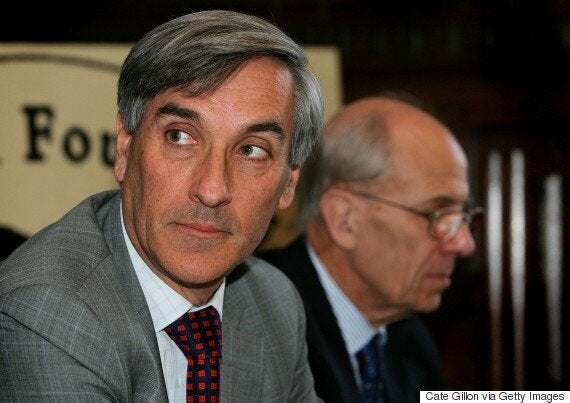 Mr Farage vowed to step down as Ukip leader after he failed to win a seat in Parliament at the General Election.
However, three days after announcing his intention to resign, he agreed to stay on as leader.
Mr Farage subsequently claimed he was worried that a Ukip leadership contest would divert time and resources from the 'Out' campaign.
His 'unresignation' triggered a civil war within the party, leading to party aides and front-bench spokesman Patrick O'Flynn quitting their roles.
Mr Farage's decision to attack migrants with HIV seeking medical treatment in the UK was seen as a divisive moment in the election campaign, with the party's only MP Douglas Carswell subsequently calling the comments "mean-spirited".
Last night, Mr Aker said his party's leader could deliver a "win" for the 'Out' campaign and questioned why eurosceptics would want "to side-line the only politician in the UK who can bring in new voters to the polls, who can communicate a message to the people switched off from politics, a politician who as revived the concept of the public meeting."
He added: "What is to be gained from side-lining Nigel? The only thing to me, is it seems the long term survival of the Conservative Party and nothing else. It's what the Conservative Party did to Margaret Thatcher when she twigged what the EEC was up to, and now they are trying to do the same to Nigel Farage."
Mr Cameron has vowed to renegotiate the UK's relationship with the EU ahead of a referendum before the end of 2017.
Issues such as ending freedom of movement of people across EU states are popular with Ukip votes, but Mr Redwood said the Prime Minister should not go into the renegotiations with a "shopping list".
He urged eurosceptics to support Mr Cameron in his mission, even if they believed he would fail.
Mr Redwood said: "If we get a solution which opts us out of those part of the treaty that are federalising and centralising that would be a win.
"But if, as any of you think, there is no such sensible deal on offer do you see it would be much easier to persuade our fellow citizens that we must leave the European Union because a serious-minded and intelligent Prime Minister had done his best to try and deal with the obvious difficulties that many British people find with our current membership, and if he is unable to deal with those issues then it will be that much easier to persuade the necessary number of people to vote no in a referendum."