Akon's to do list just got a little longer. Aside from being an award winning producer and RnB singer, he's now hoping to provide electricity to 600 million people in Africa.
The 'Smack That' rapper's initiative, aptly titled 'Akon Lighting Africa' is launching a solar academy that will help African countries harness the power of the sun -- a seemingly foolproof plan given that the continent has 320 days of sunshine a year.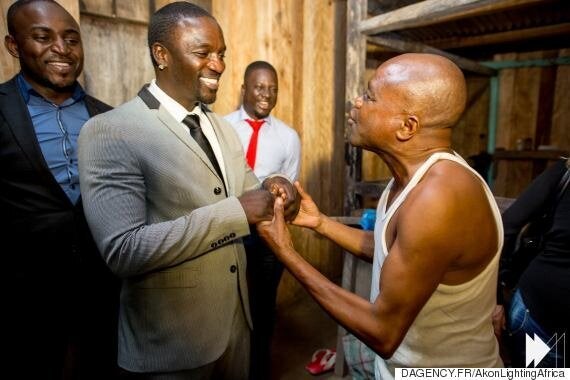 Akon's hope is that the scheme will also create jobs since 70 percent of the continent's population is under the age of 35.
Co-founder Samba Bathily said: "We have the sun and innovative technologies to bring electricity to homes and communities. We now need to consolidate African expertise and that is our objective."
The project's partners include Solektra International, an African company specialising in solar energy and water treatment.
Alongside supplying clean energy, Akon Lighting Africa aims to be a source of sustainable employment for Africa's relatively young population -- 70 percent are under the age of 35.
Bathily added: "We are doing more than just investing in clean energy. We are investing in human capital. We can achieve great milestones and accelerate the African transformation process on condition that we start training a new generation of highly qualified African engineers, technicians and entrepreneurs now."