There's something a little unnerving, yet equally hilarious, about hearing your grandma swear. (Or someone else's grandma, for that matter.)
When Elite Daily put a handful of grandmothers in front of the camera and let them loose on celebrities with the game "Fuck, Marry or Kill", the end result was always going to be good.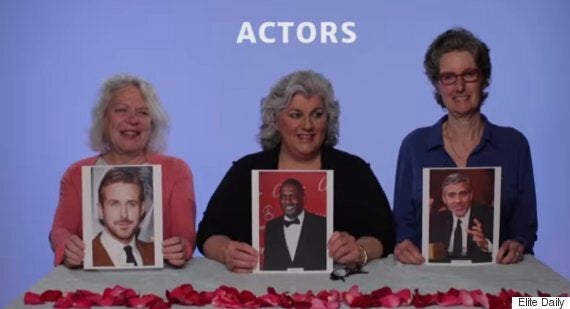 The game, if you haven't heard of it, involves saying whether you would f*ck, marry or kill the person on the card.
"I would marry George Clooney because he's handsome, funny and rich," says one woman. While another says: "Idris Elba? Fuck for sure."
"I think I would fuck 2 Chainz because I like his girth," says one lady, with the most serious expression on her face. "He's a big guy and looks like he could take me good."
While another adds: "I don't wanna kill any of these guys. I wanna fuck them all."
The women discuss what they would do to singers, actors and presidents, before moving on to dictators and serial killers.
And there's no holding back.