A YouTube star is looking to make legal history by becoming the first person to bring a civil claim against a former partner for posting revenge porn on the internet.
Chrissy Chambers, 24, who has a combined following of 435,000 subscribers and 85 million views for the BriaAndChrissy channel with her partner Bria Kam, is seeking damages against her British ex-boyfriend after accusing him of posting explicit footage of her after they split up.
Ms Chambers, who lives in Los Angeles, said footage from six years ago was made into videos and shared on a slew of pornographic websites, clearly identifying her as the participant.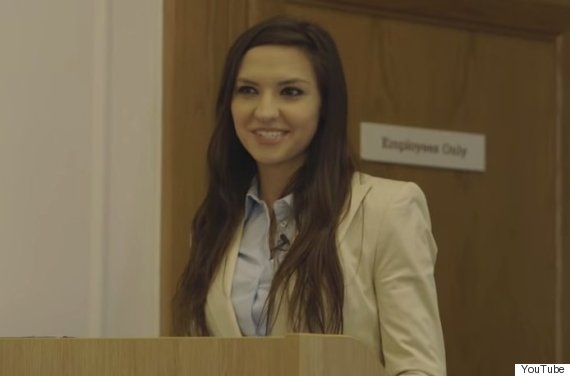 Chrissy Chambers
The YouTuber has also started criminal proceedings in the UK. Any action would be considered a landmark case in the history of revenge porn, because the suspect and the complainant are in different jurisdictions.
Ms Chambers said she had no idea she was the victim of revenge porn until comments began appearing on her YouTube channel.
She told the Guardian: "When I first saw the videos I felt I'd been stripped of my dignity. It was like I'd been hit in the chest and couldn't catch my breath.
"The worst part was that I wasn't looking at someone else I could feel sorry for. I was looking at me. I felt frightened and powerless."
She said she was also concerned about the impact the content - illegal in the UK since April under new revenge porn laws - would have on her young fans.
She told the Guardian: "Some fans wrote to say they no longer respected us because of my involvement in the videos (revenge porn).
"Others wrote to express their concern. Because of the police investigation, I didn't want to say anything.
"Two years later the investigation is still ongoing and I've decided to finally speak out. Two years is a long time not to be able to speak up for yourself."
Because the videos were posted before revenge porn became a criminal offence in the UK two months ago, Ms Chambers is hoping for a prosecution under existing legislation for malicious communications and harassment.
Her lawyers are also bringing a civil claim in the UK against the perpetrator for invasion of privacy, breach of a duty of confidence and harassment.
SEE ALSO:What Are The New Revenge Porn Laws? Professionals Answer The Questions

Revenge Porn Is Finally Illegal: Who Are The Victims And Perpetrators Of This Growing Phenomenon?
Ann Olivarius, senior partner at London-based law firm McAllister Olivarius, which is representing revenge porn victims, said the new law is a good start, but doesn't go far enough.
She said: "The law doesn't provide any way to get the material down quickly, and targets only those who 'intend to cause distress' to the person depicted in the image, which means that people who spread them afterwards for money or for kicks are exempt.
"We want to transform the law so that there is a robust civil remedy to ensure that victims can take action against perpetrators, trolls and website hosts. And that's true in the US too – some individual states have good laws, but there's no consistent federal protection, either criminal or civil."
Police in England are now conducting an investigation into the allegations. The civil case is currently at a pre-litigation stage.
There were 149 allegations of revenge porn made between January 1 2012 and July 1 2014, according to data obtained from eight police forces by the Press Association. Six incidents resulted in police action, according to the only current data on the number of incidents.