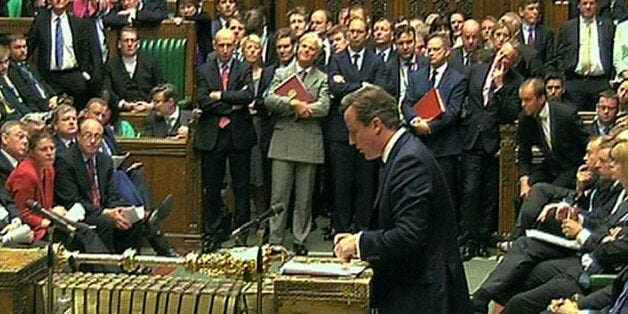 The Government has made a fresh attempt to stop a hike in MPs' pay as a wave of politicians signalled they would not take the extra money.
In an apparent U-turn, Downing Street has written to the independent body that sets salaries urging it to think again about a mooted 10% increase.
The letter, sent to the Independent Parliamentary Standards Authority (IPSA) as Cabinet ministers and Labour leadership hopefuls said they would not accept the pay bump, says the proposal is inappropriate at a time when public sector pay rises have been capped.
The intervention represents a shift from yesterday's position when the Prime Minister's official spokesman said Mr Cameron will take the increase in his MP's salary if IPSA refuses to change tack.
A Number 10 source told The Huffington Post UK today: "The Prime Minister has said all along he opposes IPSA's plans for MP 10% pay rise. The new letter will reiterate his 'robust stance'."
IPSA first proposed the increase in 2013 and can see no "material" reason for amending the position unless "new and compelling evidence" emerges.
The backdated pay rise will go through by the end of this month. Many MPs are concerned over residual anger following the expenses scandal, which is why the decision was handed to an independent body, ending the spectacle of of politicians voting on how much they were worth.
Two unnamed Cabinet ministers told the Daily Telegraph they will hand over the £7,000 increase to charity, a day after Education Secretary Nicky Morgan said she would give at least some of the pay rise away.
Eric Pickles, who was Communities Secretary until last month, said he would "probably" give the money to charity too.
Labour MPs Andy Burnham, Liz Kendall and Yvette Cooper have all made the same pledge.
Shadow Minister for Women and Equalities Gloria De Piero called the rise "totally wrong and totally immoral".
"I honestly could not look at my constituents in the eye if I accepted that pay rise," she told Radio 4's World at One yesterday.