Dutch politician Geert Wilders, who has built a populist base in the Netherlands raging against the "Islamisation of Europe," is to show cartoons of the Prophet Muhammad on national TV. The drawings were part of a controversial Muhammad Art Exhibit held in Garland, Texas, last month, which was attended by Wilders.
Two Islamist gunmen attacked the event and were killed by local police. The event featured a $10,000 prize for a cartoon of the Prophet Muhammad.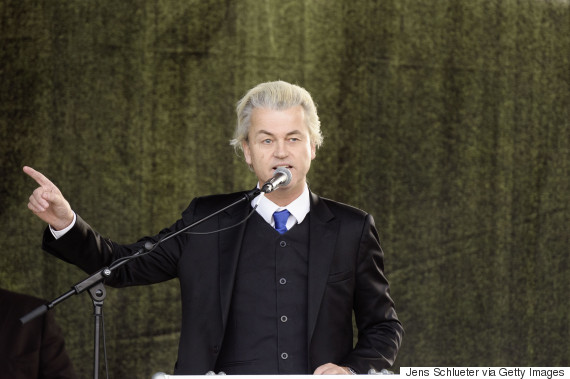 Wilders speaks to supporters of the Pegida movement at another of their weekly protests on April 13, 2015 in Dresden, Germany
According to the BBC, Wilders will use a legal loophole that states party-political broadcasts cannot be edited for content to display the cartoons, an act that could offend some Muslims around the world. The Party for Freedom broadcast is reportedly scheduled to air in the coming weeks.
Wilders' party has become renowned for its anti-immigration and anti-Muslim rhetoric, and currently boasts 12 of the 150 seats in the Dutch parliament. In 2014, it was announced Wilders would be prosecuted over allegations he incited racial hatred against the Dutch Moroccan community.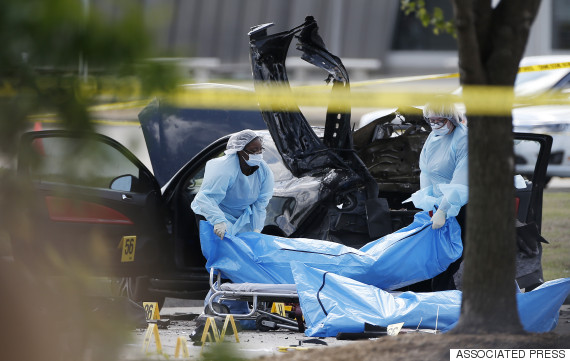 Personnel remove the bodies of two gunmen Monday, May 4, 2015, in Garland, Texas
Speaking at the event in Texas, the politician said: "If we say, 'it might be offensive, so let's not do it,' then we send a signal to the people who wanted to get into the event in Texas... and all their followers that it works. That we can be intimidated, that we get frightened."
Depictions of Muhammad have led to widespread anger among Muslim communities around the world. In 2006, Danish newspaper Jyllands-Posten published cartoons satirising the Prophet, sparking riots in Muslim countries and death threats for the editor, Flemming Rose.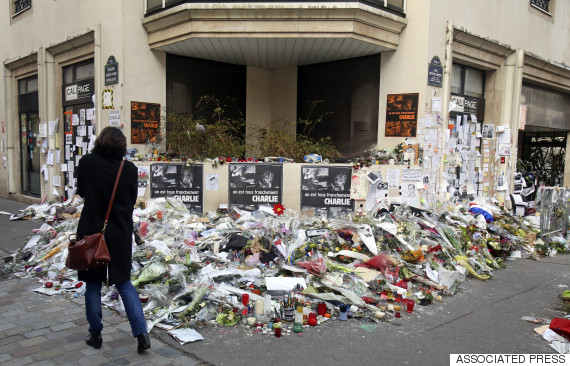 A woman looks at flowers laid near the headquarters of magazine Charlie Hebdo in Paris, Friday Feb. 6, 2015
Earlier this year, a pair of Islamist gunmen in Paris murdered 12 people after they attacked the offices of French satirical magazine Charlie Hebdo following publication of similar cartoons.
In 2004, Dutch filmmaker Theo van Gogh was assassinated by Mohammed Bouyeri, a Dutch-Moroccan Muslim, after making a film with Somali-born writer Ayaan Hirsi Ali that criticised the treatment of women within Islam.
SEE ALSO: