There were moving scenes today as veterans remembered those who died in the Normandy landings nearly 71 years ago.
Wreaths were laid at Colleville-Montgomery, in France, beside a statue of British commander Field Marshal Bernard Montgomery, who commanded Allied land forces in the invasion of Normandy.
Saturday marks the 71st anniversary of D-Day.
This year's events were more low-key than last year's, which saw 17 heads of state, including the Queen, attend engagements for the 70th anniversary of D-Day.
Prayers were said for the men who lost their lives during Operation Overlord, the Allied invasion of occupied Europe, before a flypast took place.
Troops, including about 150 British veterans, crossed borders to revisit the scene of events which changed the course of history.
Colleville, or Colleville-sur-Orne, as it was known, added Montgomery to its name after the war to honour the role that Field Marshal Montgomery and his men played in liberating it.
In front of a statue of "Monty", Mayor of Colleville-Montgomery Frederic Loinard said: "It is a great honour and privilege for me today to speak to those who landed on these beaches on June 6, 71 years ago, on a dreadful and sleepless night. For those who have returned on the ferry today, the crossing would have been emotional."
George Batts, chairman of the Normandy Veterans' South Eastern branch, told the gathering that the numbers of D-Day survivors were diminishing but they would continue to return to the French shores for as long as they could.
About 156,000 Allied troops landed on the five invasion beaches on June 6 1944, in an operation Prime Minister Winston Churchill described as: "Undoubtedly the most complicated and difficult that has ever taken place."
The landings marked the beginning of an 80-day campaign to liberate Normandy from the Axis powers, which involved three million troops and cost the lives of 250,000 people.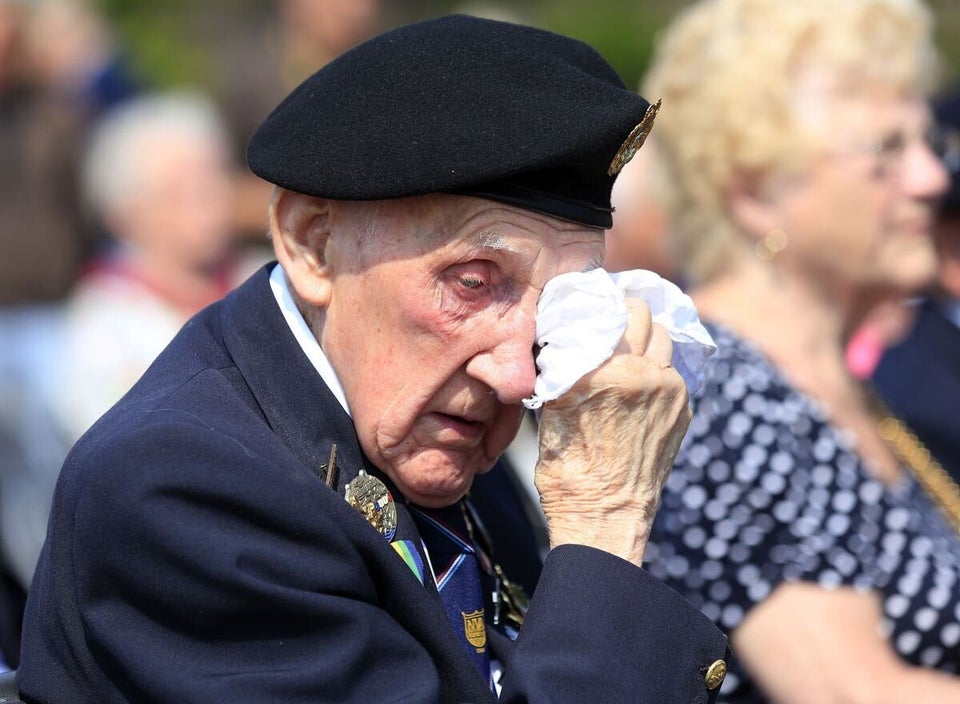 D-Day memorial 71st anniversary