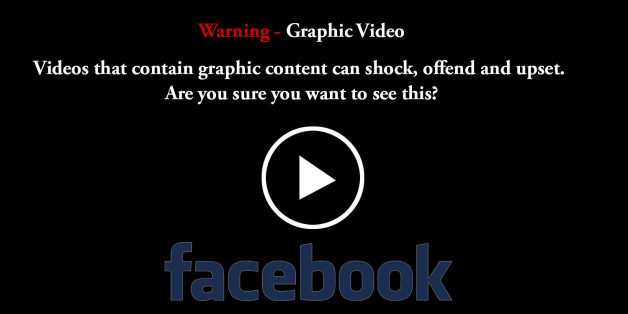 The head of a leading children's charity has written to the government about online safety fears after a video of a "terrified, sobbing baby" being dunked in water was posted on Facebook .
Peter Wanless, chief executive of the NSPCC, sent the letter to letter to Baroness Joanna Shields, the UK Minister for Internet Safety and Security, and Ed Vaizey MP, the Minister of State for Culture, today after the "disturbing" video was brought to the charity's attention on Wednesday.
Mr Wanless said that the video being allowed on the site shows that "social media companies still aren't taking this issue seriously".
This is not the first time that social media companies have been put under pressure to take greater responsibility when it comes to removing distressing images and videos posted on their sites.
In 2013, Prime Minister David Cameron lambasted Facebook's "irresponsible" decision to allow videos of beheadings on its pages.
Facebook bosses decided that beheadings and other graphic material could be shared, with age restrictions in place, as long as it did not glorify violence and users were posting the clips to condemn them.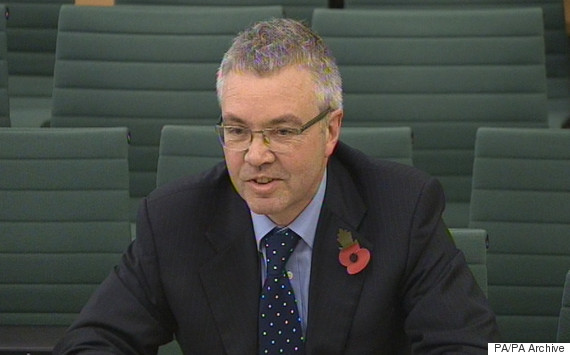 Peter Wanless, NSPCC chief executive raised concerns about the 'disturbing' video
This latest video is nearly two minutes long and shows a baby being twisted by her arms and held upside down from her legs as she is picked up and partly submerged in the water dozens of times.
Mr Wanless of the NSPCC wrote: "I was deeply troubled today to see there is yet another disturbing video circulating on social media.
"The two-minute film on Facebook shows a terrified, sobbing baby being constantly immersed in a bucket of water by an unidentified adult.
"We are obviously extremely concerned for the welfare of the infant and are urging Facebook to offer every co-operation with the authorities to try and track down this callous individual and protect the baby."
Yet the video, which reportedly depicts "baby yoga", has been allowed to remain on the site, despite an outcry from children's charities and people on Twitter.
SEE ALSO:

Peter Wanless Blogs: This Isn't the First Time Pictures of Child Abuse Have Been Openly Available on Social Media - But It Should Be the Last
Simon Milner, director of policy at Facebook, told BBC Radio 4's Today programme the video posed a "difficult issue" and that the content will be allowed when people are posting it to condemn the actions in the video, but not if users are promoting it.
"Our judgment is that when this issue is being shared to draw attention to it and condemn what is happening, and ideally to try and help this child and rescue the child, then yes, there is a place for it on Facebook," he said.
"If it was being shared to praise it or to make fun of it, absolutely not, and we will take it down."
Mr Milner likened the social networking site to a news programme and stressed the difficulties that news outlets have when reporting on disturbing events.
He said: "People will broadcast really quite distressing scenes with warnings to draw attention to what is going on in the world. We are making those judgments all the time."
People reacted with horror on Twitter to Mr Milner's comments.
Facebook could just as easily claim that publishing and sharing all child abuse images is OK because it might help stop the abuse. #r4today

— Ed Wilson (@eddwilson) June 5, 2015
I feel a new proverb surfacing #r4today - "One baby's cruel and unusual punishment is another's baby yoga"

— Philip C James (@PhilipCJames) June 5, 2015
How can @facebook call that video "baby yoga" 😠 ?! #FB#AccountDeleted

— Kevin World (@Skittles_kev) June 5, 2015
Got rid of #facebook account as they are refusing to remove video of a baby being abused. #boycottfacebook

— Fran Bee (@Frances_Hedhili) June 5, 2015
Why is Facebook not tackling head on the awful video sharing of a wailing baby being dunked in a bucket of water. Alleged babyyoga is #abuse

— avri_lee_bee (@birdiehop) June 5, 2015
So Facebook is now condoning child abuse by refusing to delete a video of a baby being dunked under water.

— Dan (@Danshaww) June 5, 2015
Mr Wanless urged that the social networking site remove the video so that "millions of children, are no longer exposed to this kind of dreadful and disturbing content".
Under Facebook's terms and conditions, the site says that 'graphic images when they are shared for sadistic pleasure or to celebrate or glorify violence' will be removed.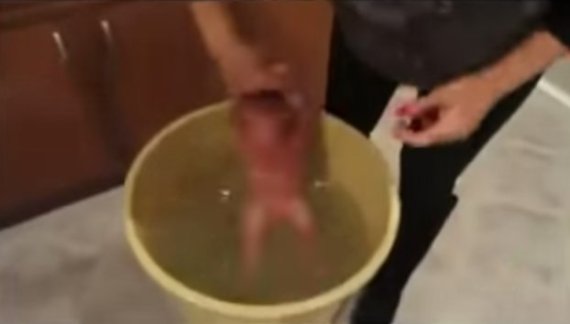 NSPCC's chief executive said the video shows a 'terrified, sobbing baby' and that it should be removed
But Mr Wanless writes: "The NSPCC believes we have now reached the long overdue point where it is time for social networking sites to be held to account for the content on their sites and pay more attention to their safeguarding duties to protect children and young people, whether they are viewing the content or appearing in it."
He adds that "too many providers are simply not doing enough to protect children".
Mr Wanless continues: "Over the last two years, under the leadership of the Prime Minister and yourself, the Government partnership with industry has taken major strides in tackling child sexual abuse images on the internet. Google, Microsoft and other companies have prioritised this issue.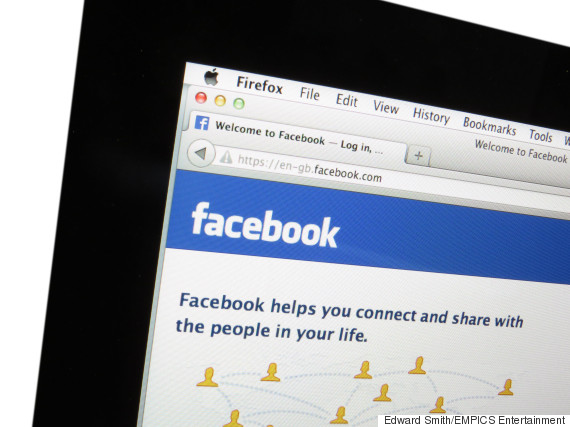 Facebook said it will not remove the video
"It is now time for the light to be shone on the responsibilities of social media companies, an area where progress has been extremely slow. As you know, the Government convened a meeting of the social media companies to look at these issues in February 2014 but there has been no substantial progress since then.
"We have just re-elected a new government and now is the time for a renewed mandate and focus.
"I strongly believe this matter is too serious to be allowed to continue so would urge you to reconvene a meeting of the relevant companies so we can at last get some decisive action."
SEE ALSO: