Apple has announced a massive range of updates to iOS, Mac OS X and the Apple Watch at its Worldwide Developers Conference WWDC 2015.
The updates ranged from multi-tasking to the iPad thanks to iOS 9 and a whole new gaming engine for Mac OS X El Capitan.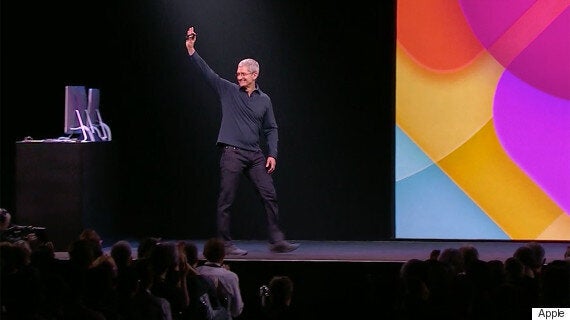 For those of you with Apple Watches you're also in luck, watchOS 2 will now run native apps straight from the app, removing some of the speed problems.
Apple Music is an entire ecosystem that combines music, video, social networks and more with an equal focus between big-tier artists and small-scale startups.
So how much will Apple Music cost you? $9.99 per month or £9.99 to those of us in the UK.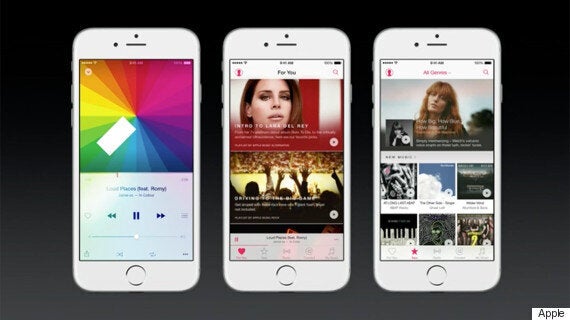 A revamped music app puts the focus on playlists and your song queue. The music tab is now just a small part of the Music app. It includes custom albums that come with your own cover images. There's also a new look and feel that was leaked just a few months ago with the iOS 8.4 developer release.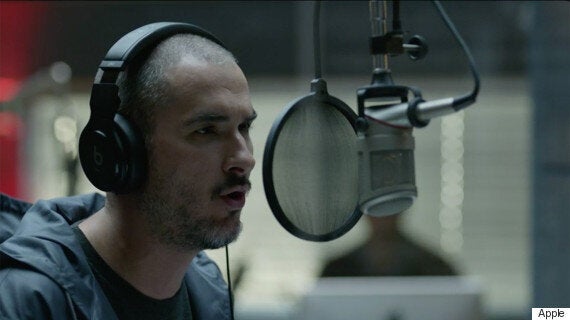 Described by Eddy Cue as the "world's best radio station", Beats 1 will feature three DJs who will perform around the globe 24/7. With ex-Radio 1 DJ Zane Lowe leading the charge in LA, and two other DJs in New York and London.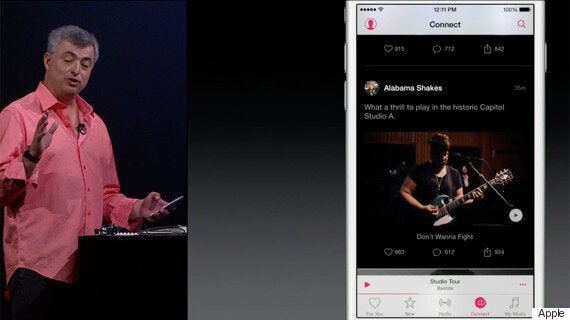 This is the new social network for artists. They'll be able to update you with posts, pictures, videos and more.
Apple has pitched this as the centre for all your music discovery, allowing you to follow the journey that artists make as they create albums and go on tours.
Apple Pay UK Release Date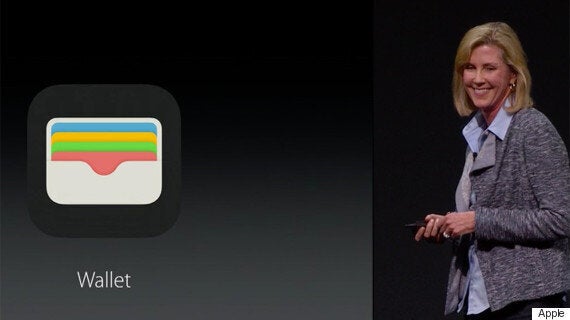 Apple Pay is launching in the UK in July and will feature at over 250,000 locations with some of the UK's most famous establishments on board.
Compatible with M&S, Waitrose, Costa, Starbucks and more Apple Pay will also work as a replacement for your Oyster card letting you pay on the London Underground or on the iconic red busses.
This comes along with a new app called Wallet. Replacing Passbook, Wallet now incorporates both your payment cards as well as all your store cards and tickets.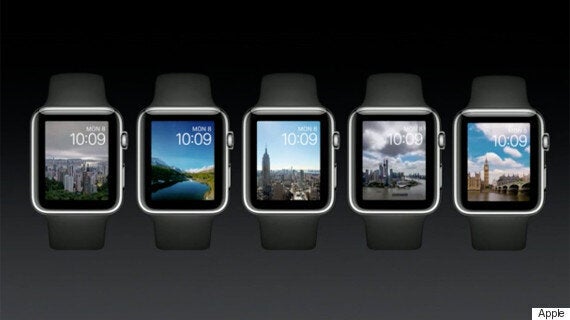 Timepiece - Photo face allows you to add any photo or album you want. Time-lapse face adds a number of custom-built time-lapses from major cities around the globe.
Communication - FaceTime Audio now compatible with Apple Watch. Multi-colour Digital Touch sketches are now possible as well.
Health And Fitness -You saw this coming, Apple has finally added third-party app support to the Activity app so anything you do in another app will contribute to your daily performance.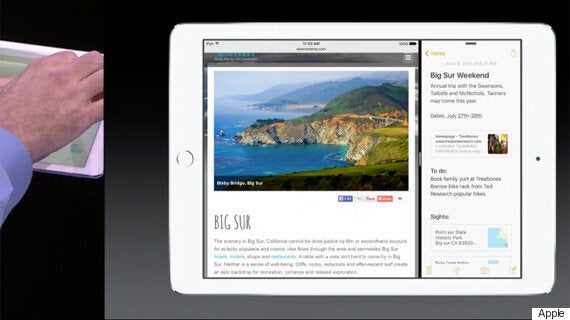 iOS 9 is all about making your iPhone more intelligent, improving the battery life and increasing performance. iOS 9 is seriously about improving its battery life performance. The power-saver mode will increase battery life by an additional three hours. iOS 9 is also just 1.3GB in size, a massive reduction compared to the 4GB that was needed to install iOS 8.
It has a beta release date of July and will be available for all of us in the UK in September along with the iPhone launch.
Maps - Apple Maps might have had a rocky start but it's now proving to be one of the most powerful navigation systems available on iOS. Apple has made a small but significant update which now adds transit stations to London, and cities around the US and China and selected European cities
News - Taking on the likes of Blinkfeed, Flipboard and Facebook's own publishing update, News is a stand-alone news agregator that pulls in both custom-built content for the app as well as news information from around the web.
Siri - Siri is scarily intelligent now, it knows what apps you have open, what you're doing at each time of day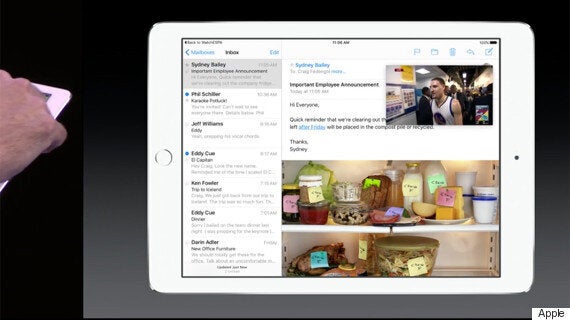 Keyboard - To make the iPad more productive the keyboard now has two key updates. The first adds formatting shortcuts to the keyboard while the second allows you to use two-fingers to turn the keyboard into a trackpad.
Multi-tasking - That's right, iPad now supports multi-tasking. Using a single swipe from the outside of the right screen and you can bring in any app you want as snapped app. There's also picture-in-picture video which allows you watch video while you're working on other content.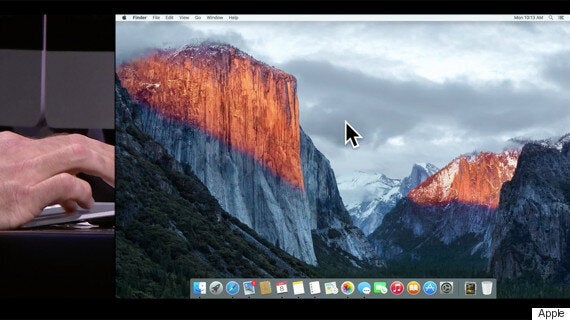 Apple has unveiled a new version of Mac OS X for MacBooks and iMacs called El Capitan.
Described by Apple's senior vice president of Software Engineering Craig Federighi as a performance update, El Capitan isn't a major overhaul but comes with a range of really useful new features.
Shake for cursor - If you lose the cursor among your many windows then all you have to do is what you do already, simply waggle your finger mindlessly on the trackpad and the cursor will immediately centre and enlarge itself so you can easily identify it.
Safari - Safari comes with a couple of impressive new updates the first of which is Chrome-style pinning for tabs.
Another Safari update relates to audio within tabs: If you've ever had the misfortune to have over 50 tabs open and audio starts playing on one of them, it can be a nightmare to work out where the sound is coming from. Well a simple audio icon now appears up in the address bar regardless of the tab you're on allowing you to mute the sound and work out where it's coming from.
Split Screen -Mac OS X El Capitan now has split-screen windows included which allows you to 'snap' windows to within your screen. Taking on cues from Windows 8 the split-screen pinning allows you to change the size of each window naturally adjusting the size of the other corresponding windows
Contextual Search - Spotlight and indeed all the search bars within Mac now allow you to type as though you're talking to a real human being. Want to search 'All the emails I've ignored from *person*', well you can, and Mac OS X knows what and who you're talking about.