'Strictly Come Dancing' professional dancer Kristina Rihanoff has admitted that she came close to quitting the BBC series last year, due to press reports about her at the time.
SEE MORE:
Last year, Kristina was forced to deny having an affair with her former 'Strictly' partner and friend, Ben Cohen, after he announced that he and his wife of over 10 years were splitting up.
Speaking to 'Loose Women' on Monday afternoon, Kristina admitted that the furore surrounding her friendship with Ben made her want to quit 'Strictly' altogether.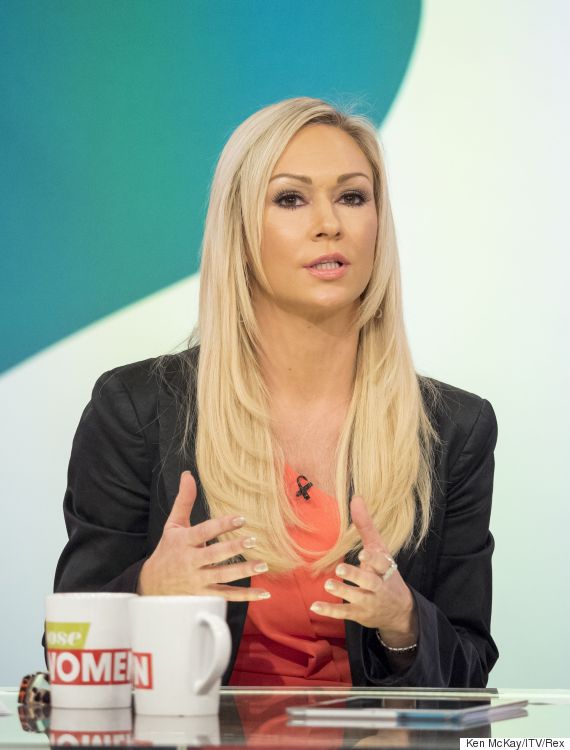 Kristina Rihanoff
She explained: "I was in a bad place because my mother was suffering with a breast cancer scare, and the press were so horrific at that time that I thought that maybe there was a time where I needed to step out.
"She was extremely upset... she was absolutely devastated to read some of those things."
Kristina went on to say that she wants to be known to the public for her work in her professional life, rather than as a celebrity, insisting: "I didn't come on the show to be portrayed in a certain way or for my private life to be slashed across the papers, because we all want some privacy.
"For me it was always - let your work speak for itself, it's all about what you do on the dance floor, how good you are as a dancer, as a choreographer and as a coach for your celebrities. That's what should be the topic of conversation."
Kristina is due to come back as a professional dancer when 'Strictly' returns to our screens later this year, alongside fellow returning dancers, Brendan Cole, Anton du Beke and Ola Jordan.
LIKE US ON FACEBOOK | FOLLOW US ON TWITTER