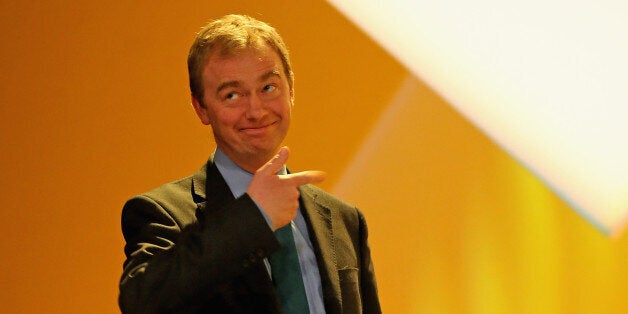 The Liberal Democrats suffered an overwhelming election defeat because voters "hadn't the faintest clue" what the party stood for, Tim Farron will say on Monday.
During the general election campaign, Nick Clegg sought to persuade voters that a second coalition which involved the Lib Dems was necessary to prevent either Labour dragging the country left or the Tories dragging the country to the right.
But in the end, the party saw its number of MPs slashed from 57 to just eight.
Farron is seen as the front-runner to succeed Clegg as party leader. He is fighting former health minister Norman Lamb for the job.
In a speech in Westminster this evening, Farron will say simply offering to alleviate the flaws of Labour or the Conservatives does not work. And in a leadership pitch to party members, he will say after the "devastation" of election night the party needs "a fresh start".
"Campaigns against things aren't enough. Underlying all of our campaigning we need to put forward a positive message of belief in this country," he will say.
"We've fallen into a style of fighting elections which relied on identifying ourselves as the main challenger to whoever held the seat, and then mobilising local grievances to convince the voters that we were on their side, whatever they thought and whether or not they were remotely Liberal in their beliefs.
"What we actually stood for and believed was almost irrelevant, except during atypical periods such as the war in Iraq – with the result that while the electorate began to recognise a few things we were against – the Iraq war, tuition fees, cuts in local services – they hadn't the faintest clue of what we were for."
Farron will add: "We have to convince people to vote for us because of what we stand for, not just because they don't like the incumbent."
In the speech at the Gladstone Club Farron will say rather than picking on "just any old topic where the government happens to be unpopular", the party should campaign of specific issue such as Britain's membership of the European Union, housing and voting reform.
Related