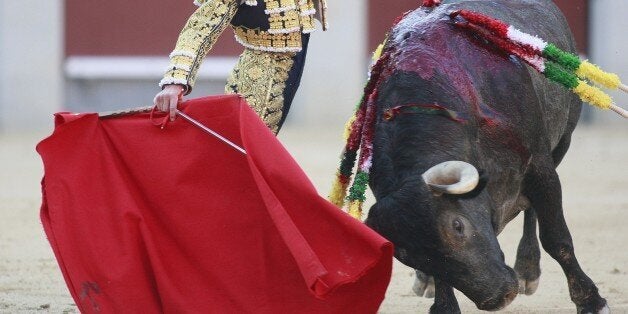 A matador had to have a testicle removed after he was struck by a bull's horn during a bullfight.
Marco Galan was taunting the bull in Spain's largest arena on Sunday in front of hundreds of spectators, footage shows.
As the matador thrusts two spears into the animal's back, the bull jerks his head, catching Galan in the groin and tossing him in the air.
The bull's left horn went through Galan's testicle before the right horn caught his jacket and he was dragged to the ground.
Galan was left with a "bull horn wound in the scrotum, which causes bruising and evisceration of the left testicle", Spanish newspaper, El Mundo reported.
The matador was taken away from the scene and treated at hospital, where he reportedly had his left testicle removed.
But the animal's fight was not enough to save it, as the bull was later killed in the ring with barbed sticks in a "sport" slammed by animal welfare groups globally as being "barbaric".
Bullfighting has been banned in Catalonia and the Canary Islands yet is still legal in most other parts of Spain.
Article continues below slideshow: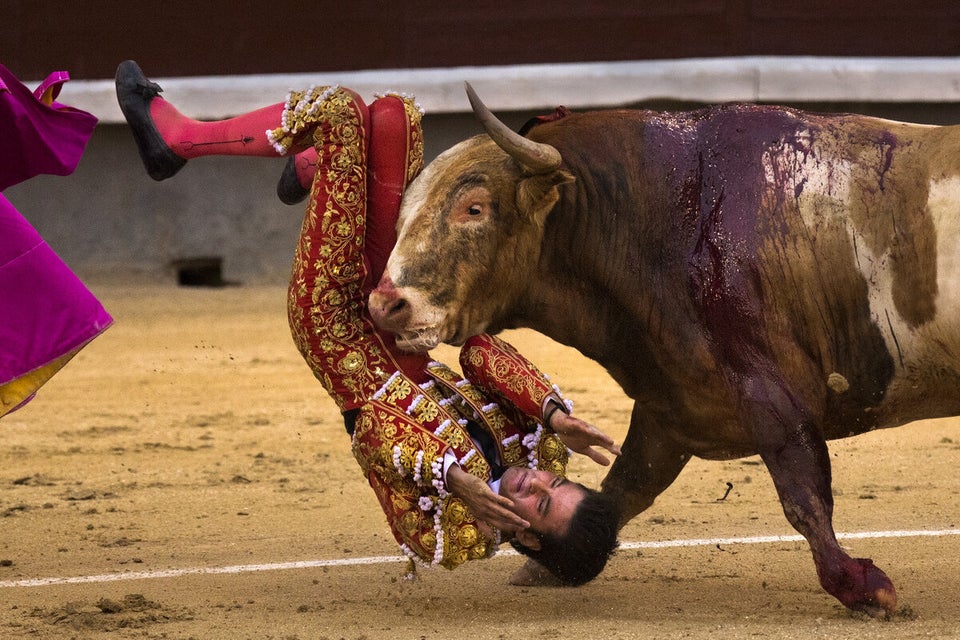 Bullfighting Injuries
Several cities around the world, including Catalonia and Barcelona, have declared themselves to be anti-bullfighting cities.
Bullfighting is a divisive issue in Spain, although it still continues to draw spectators to the country's many arenas.
It is not only bulls that are killed in the arena, horses are also brought into the fight to provide entertainment for jeering crowds, with PETA estimating that about 200 are killed a year by terrified bulls.
Related