'Goonies' star Corey Feldman has deleted a Twitter post that he shared following the death of his co-star Mary Ellen Trainor.
The sad news of Mary's death was announced on Tuesday morning, when her close friend confirmed that she had died in May.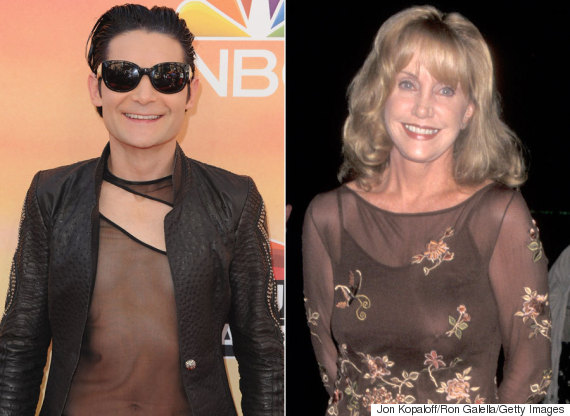 Corey Feldman and Mary Ellen Trainor
Corey then posted three tweets, the last of which stated: "JUST 1 DAY AFTER THE 30th ANNI OF THE FILMS RELEASE! I GUESS THERE WONT B A SEQUEL 4 HER! WE BETTER GET MOVIN B4 WE LOSE ANY1 ELSE!" [sic]
However, the actor then removed his post, and clarified his "guess there won't be a sequel for her" comment, writing:
@Corey_Feldman not meant 2 B at all!! I loved her! She was such a sweet woman, and I was hopeful that we would all reunite! I truly do worry

— Corey Feldman (@Corey_Feldman) June 10, 2015
His other tweets read:
BREAKING NEWS: A VERY SAD DAY 4 GOONIES FANS! MARY ELLEN WHO PMAYED MIKEYS MOM HAS PASSED AWAY! SUCH A SWEET WOMAN AND A TALENTED ACTOR!

— Corey Feldman (@Corey_Feldman) June 8, 2015
THIS IS TERRIBLY SAD NEWS! MY HEART AND PRAYERS R WITH MARYS FAMILY, OUR CAST N CREW, AND THE SADNESS OF THIS LOSS! RIP: MARY ELLEN TRAINER

— Corey Feldman (@Corey_Feldman) June 8, 2015
The 1985 movie 'The Goonies' was a huge hit, and has gone on to become a cult classic.
Rumours of a 'Goonies' sequel have been circulating for quite some time, and back in January it was reported that director Richard Donner was assembling the cast for a new project.
Mary's friend, and Lucasfilm president, Kathleen Kennedy, paid tribute to the actress earlier this week, when she confirmed her death to The Hollywood Reporter.
"Mare and I have been close since our days together as college roommates, and she even provided the introduction to Steven Spielberg that jumpstarted my career," she said. "She was a great actress, warm friend and generous spirit."
LIKE US ON FACEBOOK | FOLLOW US ON TWITTER