After a long year of waiting, the doors of Litchifield Penitentiary are about to be thrown open once again, when the new series of 'Orange Is The New Black' finally arrives on Netflix this Friday.
Picking up from where the dramatic climax of series two left off, 14 brand new episodes are coming our way later in the week, which means it's time to swot up on all things 'OINTB', starting with the prison lingo.
Over the past two seasons, the weird and wonderful inmates have helped open our eyes and broaden our vocabularies, with their unique turns of phrase and slang terms.
To help you brush up before switching off your phone, bolting the doors and getting comfortable, so you can get through as much of series three as you can this weekend, we've put together this helpful guide to all of the new slang that 'Orange Is The New Black' has brought into our world...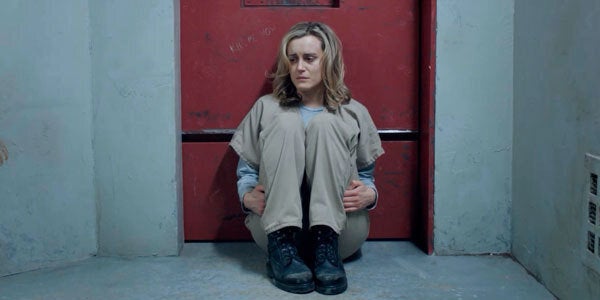 'Orange Is The New Black': Your Guide To The Slang