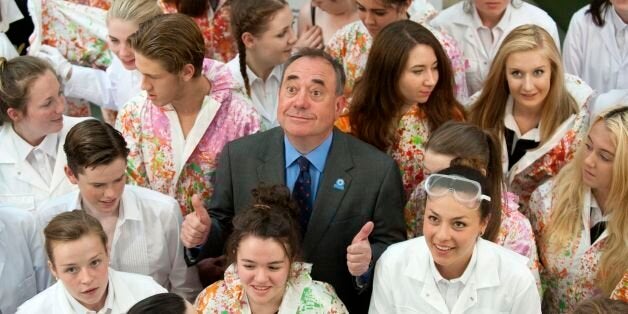 Two-thirds of 16 and 17-year-olds in Scotland would have voted in the general election if they had been allowed, a new survey has found, as the Government dismissed reducing the voting age for the in-out EU referendum.
Research by academics at Edinburgh University found that if voting in May's election had been opened up to those aged 16 and 17, 67% of Scots this age were "very likely" to have had have taken part, compared to 39% in the rest of the UK.
The Scottish Government allowed 16 and 17-year-olds to vote in last year's independence referendum.
He claimed low turn-out among young adults was a reason why 16 and 17-year-olds should not get a say, which Labour MPs said was a "woeful" excuse.
Jim Eadie, SNP MSP for Edinburgh Southern, said: "From across party lines members of the Scottish Parliament have learned from the independence referendum experience and now unanimously back extending the right to vote in Scottish Parliament and local government elections to include 16 and 17-year-olds.
"But sadly David Cameron's planned European Union referendum Bill clearly fails to meet the gold standard set by the independence referendum in Scotland.
"The legislation as it stands limits the voting franchise which excluded 16 and 17-year-olds and EU nationals. The SNP, backed by other progressive voices, will continue to call for all major votes to be fully inclusive and allow young adults - who are old enough to pay tax, get married and join the armed forces - the right to vote."
The study, by Jan Eichhorn, of the university's School of Social and Political Science, and his colleagues said cutting the voting age to 16 for the independence referendum had been "successful".
The paper said: "Many of the negative consequences some had expected did not materialise and we can confidently assess that there have been many positive effects.
"Our research here shows that those effects were not just referendum-specific but have also been observable in the context of the 2015 general election.
"Young Scots are more likely to display positive civic attitudes and political behaviour than their peers in other parts of the UK."