Charlotte Church has hit back at those questioning the motives behind her growing political activism and said that high profile figures are "scared" of mentioning politics or religion.
The singer-turned-activist said she is determined to become more "socially conscious" and "more active in the community".
In an interview for The Pool with Lauren Laverne, Church said: "I don't want to be the poster girl for this, I want to be involved in the whole thing.
"There should be more people in my position who can get attention doing things. Michael Sheen has been very good on the NHS.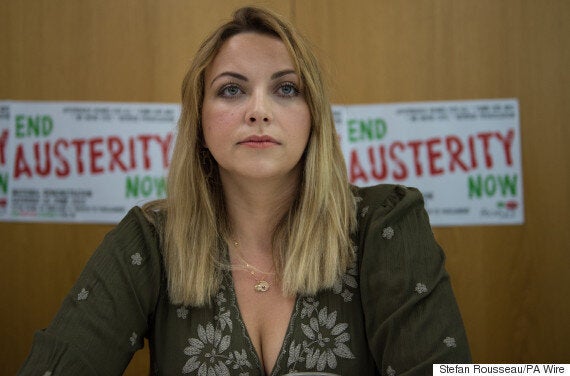 Charlotte Church is determined to become more active in her community
"But people are scared. In this industry, you can't mention religion or politics.
"That's why so many high profile women haven't said they are feminists for so long.
"I could live in a nice house and not have to work and go on nice holidays, but I don't want to live like that."
Blasting those who labelled her a hypocrite and doubted her motives, she tweeted: "I'm disappointed at the vitriol directed my way, if I gave 70% of my earnings to HMRC voluntarily, not only would it not last long as our public services cost 100s of billions to fund but I doubt it would encourage the richest in this country to get a conscience and follow suit.
"I have no ulterior motives. The injustice and inequality in society that is pushed further by this government makes me as angry as the hulk!"
Last month Church appeared at an anti-austerity march in Cardiff, where she was spotted holding a placard which read: "I'm mad as hell and I'm not going to take it any more."
She was criticised by Welsh Conservative leader Andrew RT Davies, who labelled her comments "unfortunate and unbecoming" and described her as a "champagne socialist".
But Church said that there was "loads of support and people thanking me for speaking up for other people".
At a conference ahead of an anti-austerity rally in London she was asked why, as a millionaire, she had taken up such a cause, to which she replied: "Being poor is not a prerequisite for empathy."
Hopkins described Church as a "fat Welsh Russell Brand" and a "chubster", while Church responded by labelling the columnist a "parasite".