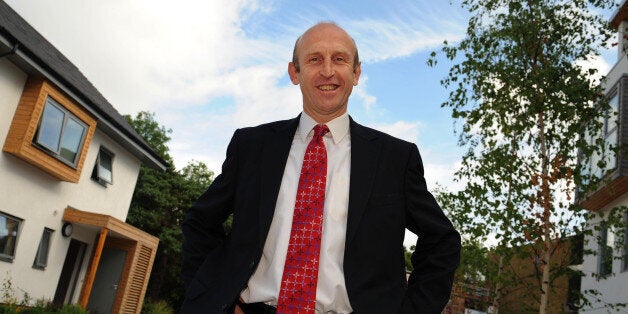 John Healey has pulled out of the race for deputy Labour leader after it emerged that front-runners Tom Watson and Caroline Flint were dominating the contest.
Former Housing Minister Mr Healey told The Huffington Post UK that he was withdrawing his candidacy to allow the four other hopefuls to get the 35 MPs needed to get on the ballot.
It emerged today that Mr Watson had 55 MP nominations and Ms Flint 35. Mr Healey is currently third in the race with 20 backers, decided to pull out of the contest in order to give colleagues a chance to widen the election.
As it stands, Angela Eagle has 18 nominations, Ben Bradshaw 15, Stella Creasy 14 and Rushanara Ali 13.
The seven-strong field was always going to shrink given the party rule requiring the support of 15% of the Parliamentary Labour Party - 35 MPs- for each candidacy.
But with three quarters of eligible MPs having nominated, only Ms Flint and Mr Watson are so far likely to get on the ballot paper.
A chunk of Labour MPs will not be voting in the race, including Ed Miliband and whips.
In a statement issued to HuffPostUK, Mr Healey said it was time to shake up the contest to ensure a wider field:
"Three quarters of Labour MPs have now nominated but only two candidates are on the ballot, and there's a very real danger that we only have a narrow range of deputy leader candidates.
"I have the most backing of those not on the ballot so far, and my decision is designed to give more of the other candidates the chance to make the cut. I'm withdrawing now to make sure we get the range and number of candidates that Party members deserve. And I encourage those who already have the required 35 nominations to bear this in mind too.
"I joined the contest for deputy leader to talk about the deeper thinking Labour must now do, and the big challenges we must face. I'll continue to do this as part of Labour's team as we rethink and rebuild to win in 2020.
"I really appreciate the strong support from those MPs who've nominated me. We know the mountain Labour must now climb to convince people that we're ready again to lead the country."
Some Labour MPs believe that the leader and deputy leader rules need to be changed to allow a bigger choice of candidates.
In the battle for leader, Andy Burnham leads at present with 62 MPs, Yvette Cooper has 51 MPs, Liz Kendall has 37 publicly declared so far. Jeremy Corbyn has 14 and Mary Creagh just 8.