A British woman has been arrested in Malaysian after authorities blamed her and a group of naked tourists for am earthquake that struck the region, killing eighteen people.
Eleanor Hawkins, a 23-year-old aerospace engineering student from Derby, is being detained alongside two Canadian siblings, named by local media as Lindsey Petersen and Danielle Petersen, and a Dutch woman, Dylan Snel.
Locals suggested the climbers, who stripped off after reaching the peak of a sacred mountain, had triggered the deadly 6.0-magnitude landslides on Friday.
The tourists were called on by one local tribal leader to pay a "sogit", or fine, of 10 buffalo or face going to jail.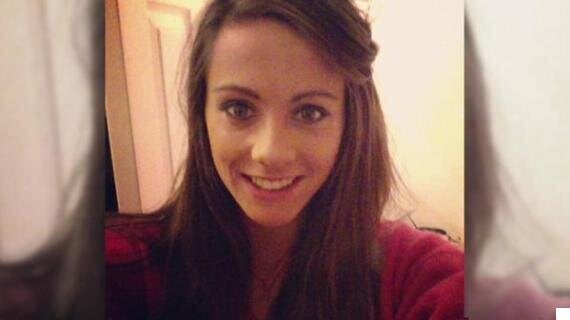 Hawkins posing for a photo prior to her arrest
Hawkins was seized on Tuesday at Tawau airport as she was flying from the island of Borneo to the capital, Kuala Lumpur.
Her arrest came after police obtained a court order to detain members of the climbing group for up to four days for questioning and further enquiries.
The young woman's father has since issued a heartfelt plea to judges to "not use my daughter as an example" and claimed Eleanor was "scared" and "very upset."
"I'd like to appeal to the Malaysian authorities to punish the crime and not take into account the unfortunate and tragic circumstances that followed it - because they are not related," Timothy Hawkins told Mirror Online.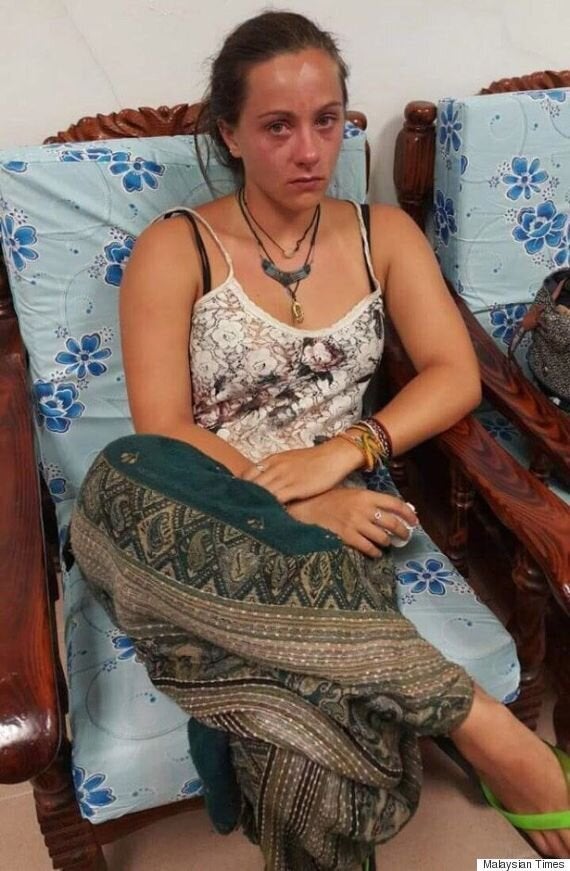 The 23-year-old could face jail
Mr Hawkins told the Press Association: "We spoke to her this morning. She's okay, she's very scared, she's very upset.
"She's been arrested. It's not a situation she's been in before so it's not good.
"We've talked to the consulate and arranged a lawyer."
Mr Hawkins, who runs a mechanical engineering business, said his daughter is "obviously in the photos" but he did not want the situation to be "blown out of all proportion".
"It's fair enough to charge for the misdemeanour committed," he said. "What we don't want is her lumbered with further charges."
Canadian Emil Kaminski, 33, posted a photo on Facebook of other members of the hiking team stripping off, and in a separate post, later deleted, criticised officials for blaming them for the earthquake.
He wrote: "Oh, Malaysia, why are your politicians so stupid?
"Some deranged prick has linked earthquakes and mountaintop nudity."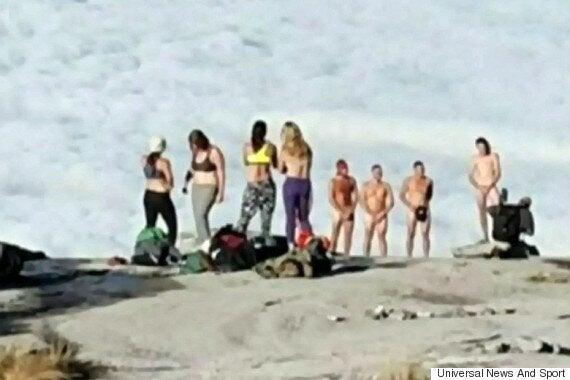 The mountaineers snapped stripping
After a 5.9 magnitude earthquake hit the 13,400ft-high mountain on Friday, Sabah deputy chief minister Joseph Pairin Kitingan blamed the tragedy on the tourists for showing "disrespect to the sacred mountain" by posing naked at the peak.
He has said a special ritual will be conducted to "appease the mountain spirit" after 18 people were killed in the disaster.
Mr Hawkins said he did not want to prejudice his daughter's trial by voicing his views on Mr Kitingan's belief that the group's act caused the earthquake.
But he criticised the actions of Kaminski, who is said to have circulated the photos and allegedly posted offensive comments on social media.
Mr Hawkins added: "What I will say is the guy stirring up a media storm - the halfwit Canadian guy - is not doing anyone any favours."
Sarawak Deputy Chief Minister Tan Sri Alfred Jabu told Malaysia's official news agency Bernama that the region's indigenous people believed the group had "angered the spirit" of the mountain, and that visitors to the Unesco-listed Mt Kinabalu National Park should "always respect" local cultures and religions.
"Some places have their own historical background and are sacred to the local community and, as such, visitors to these places should respect the place, the local traditions and cultures," he said.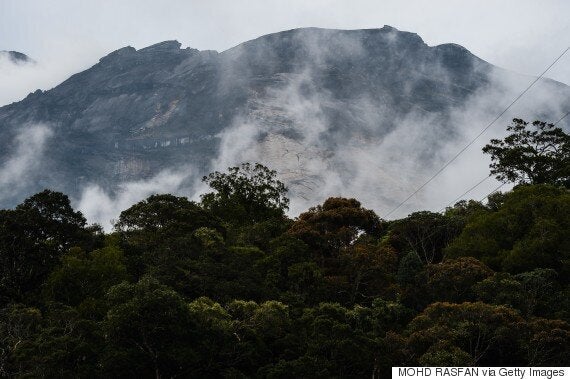 Mount Kinabalu's peak pictured after the earthquake struck
A Foreign Office spokesperson confirmed to The Huffington Post UK that a British national had been detained in Malaysia following the incident, and they were engaged in providing her with "consular support".
Miss Hawkins, who recently graduated with a master's in aeronautical engineering, was in the middle of an extended trip around south-east Asia which began in January, according to reports.
Police yesterday obtained a court order to detain her and three other Westerners for four days while they are investigated for indecent behaviour, Sabah state police chief Jalaluddin Abdul Rahman said.
Popular in the Community