At 25, I probably form part of the "YouTube generation", yet the world of vloggers is alien to me. How did Zoella get so famous? What is it that makes thousands, sometimes millions of people subscribe to a vlogger's channel and watch them trawl through their wardrobe, or muck about in their back garden?
So, when the opportunity came up to meet 20-year-old Oli White, who currently has 1,155,500 subscribers to his channel, and has racked up nearly 50 million video views, my curiosity got the better of me.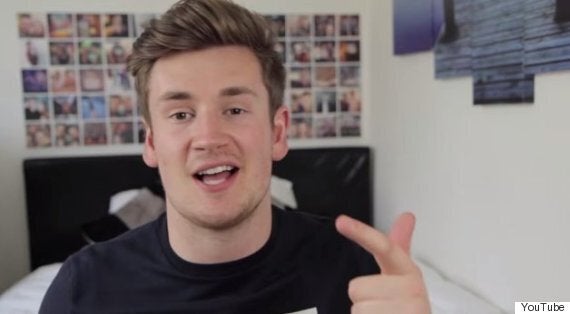 Oli, who lives in London, describes himself on his page as "creating quirky comedy videos for your entertainment". But what made him start in the first place?
"Before I made YouTube videos I was a viewer," he explains. "I watched loads of different things; the typical things you first watch – the funny cat videos and fail videos. But then I started noticing that people created a personality via YouTube and their videos, and this is what made me really, really interested in YouTube.
"You'd have these personalities on TV, but having a personality online was something completely different and very new."
Oli hasn't just garnered a following on YouTube; he has 354,000 Twitter followers, and 526,000 on Instagram. To me, Oli has the online prowess of a celebrity, but he insists he wouldn't class himself as famous.
"I'd just say I'm recognised online.
"Famous is a strange word to me, I don't really associate YouTubers as being famous as such – I don't know why, I just don't."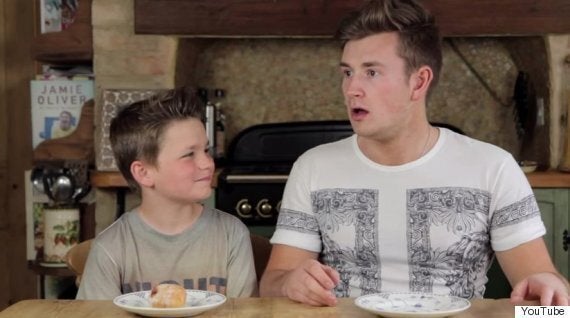 Oli often ropes in his younger brother to star in his videos
But he admits he does get recognised occasionally.
"It depends where you are and what you're doing. If you're at an event where it's your demographic that's going to be there, then the likelihood is that yeah, there will be some people that recognise you. Everyone is so lovely when they do recognise you – we'll have a picture, have a chat – it's just a really nice casual thing."
Despite the colossal rise of vloggers such as Joe Sugg, 4.6m subscribers, and his sister Zoella, 8.3m - both of whom have book deals, natch - Oli says people "100%" underestimate the power and influence of the new media titans.
"YouTube is just getting bigger and bigger and bigger. There's some really big things that are happening and I think that the whole industry is changing.
"I think they're underestimated because it's quite a strange thing to make YouTube videos; to record something in a room and for it to go out to hundreds and thousands of people. But the reality is that it works, and people like it because they feel that they know you and feel that they're connected to you."
Oli's most popular video has had more than 2m views
Big brands are starting to cotton on too. Oli and his fellow vloggers are being approached by companies who want to use their reach to engage with a younger audience.
"I went on hot air balloons and on camels," he remembers. "Thinking about that, and working with such a huge brand, is crazy. I never in a million years thought I'd be in a position to work with those types of companies."
Don't be fooled - although these vloggers may seem as if they're just horsing around for fun, it can turn into a full-time job - and there's a lot of money to be made, too. Earlier this year, Zoella bought a £1m Brighton pad to live in with her vlogger boyfriend Alfie Deyes. How many 24-year-olds do you know who could afford to do that?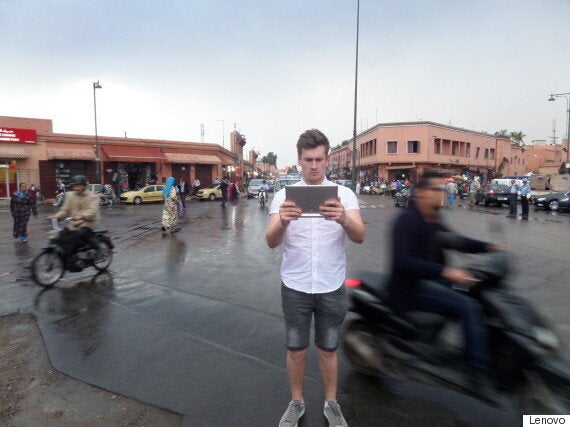 Oli promoting a Lenovo product in Morocco
But it's not exactly child's play. "Vlogging is a hard thing," explains Oli. "Anyone can do it, but to get a [large enough] audience where you [can be] comfortable financially is very hard.
"You have to put a lot of effort and a lot of work into it, and dedicate all of your time to it constantly.
"I'm in a very lucky position where I've moved out of home and can sustain myself, and pay my bills and buy food and different things like that. I have a good time, and I'm lucky enough to be one of the few people who can be it a sustainable career.
"You just have to be very, very dedicated and pour your heart and soul into it if you want to make a career out of it. It does take time to get to that position."
And for those who want to be the next big vlogger, Oli has "a couple of main rules" for you to mull over: "If you just want to be famous or earn lots of money then it's not going to work out.
"YouTube is something that you have to be very passionate about, it takes a while to build an audience. For all of that to happen you have to be very dedicated and love what you do, and keep pushing yourself to the next level. I think you need to do it for the right reasons.
"Think about what you want to do – don't look at other people. Be original."
Like most other vloggers who've "made it", Oli is coy about disclosing his salary. Which, in a materialistic age where "Rich Kids of Instagram" abound, is pretty darn refreshing.