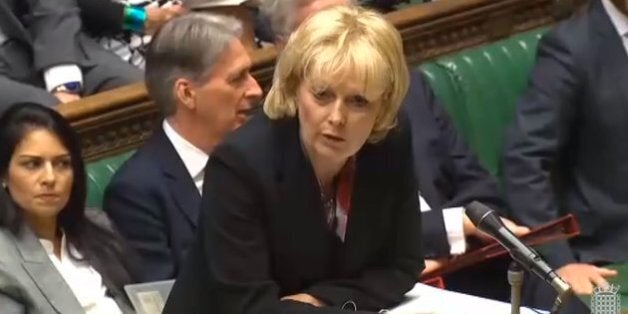 The SNP has officially complained about ministers with no "experience" answering questions at a House of Commons session devoted to Scottish issues.
Pete Wishart MP has written to the Scotland Office asking for "clarification" over why Anna Soubry, a minister in the Department of Business, Innovation and Skills, was put up to respond to MPs during Scottish Questions on Wednesday.
He said people in Scotland "expect better" than to have answers fielded by ministers with "no attachment to the department, or experience of the issues".
The minister, who represents Broxtowe in Nottinghamshire, was there to support David Mundell, the Secretary of State for Scotland.
Mr Mundell is the only Conservative MP with a Scottish constituency. His deputy, the junior minister Lord Dunlop, sits in the House of Lords and does not appear in the Commons.
Ms Soubry answered six questions during the 25-minute session, responding on trade unions, "red tape" and re-opening coal mines.
The Scotland Office explained Mr Mundell would be joined by another minister when there is a series of questions that could be answered by another department - and the first Scottish Questions of this parliament included a batch relating to business.
If Trident featured heavily a defence minister would respond alongside the Secretary of State, a spokesman added.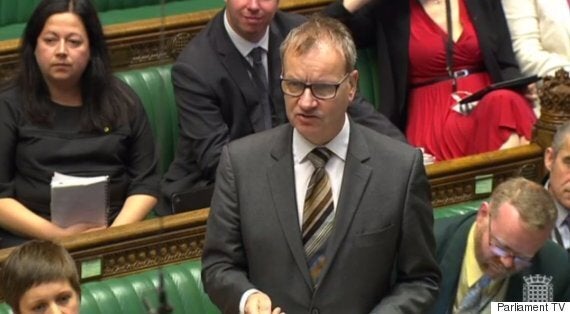 Pete Wishart criticised ministers being "drafted in because there is no-one else available"
But Mr Wishart said: "People in Scotland expect better than questions of importance to the Scotland Office being answered by a minister with no attachment to the department, or experience of the issues.
"Surely there is an expectation that when a question is tabled to the Secretary of State for Scotland it is answered by someone from that office, not someone drafted in because there is no-one else available.
"I have asked the Secretary of State if other departments will also now be adopting this practice.
"MPs have only one session each month to put questions to Ministers in the Scotland Office and it is an important part of the scrutiny of the House. "
During the questions, Ms Soubry could also be heard giving vocal backing to Mr Mundell as he joked about SNP MP Angus McNeil hiding in a Commons toilet to avoid voting the wrong way over Europe.
"Lock themselves away, Angus," she can be heard shouting in the direction of Mr McNeil.
While the SNP did not criticise Ms Soubry personally, her appearance followed a fall-out with former SNP leader Alex Salmond a week earlier.
Mr Salmond told Ms Soubry to "behave yourself, woman" during a parliamentary debate. But he was defended by SNP leader Nicola Sturgeon who said he has "not got a sexist bone in his body".
The letter comes as the SNP face a Commons showdown this week over its demand for full control of tax and spending in Scotland.
The party has tabled an amendment to the Scotland Bill demanding "full fiscal autonomy" - a move likely to be voted down and arguably designed to create more tension between the SNP and the Westminster Government.
Related