Dramatic footage emerged apparently showing a teenager being arrested for the attack. While The Mirror published the footage without naming and blurred his face, The Sun decided to name him and show the footage, unedited.
The press are usually reluctant to name children arrested and laws prevent their identification in reports of court proceedings they take part in. The Sun's move was called "dodgy" by a rival journalist, The Guardian's Helen Pidd.
But journalist and media commentator David Banks defended The Sun, saying the law did not prevent naming, while the paper could also argue identifying the young suspect was in the public interest.
Last year, The Sun was also the only paper to name Will Cornick, the then-16-year-old who stood accused of fatally stabbing his teacher Ann Maguire at Corpus Christi Catholic School in Leeds, less than 20 miles away from Dixon Kings.
He was only named by the rest of the press after the restrictions on doing so were lifted after he was convicted of murder and sentenced.
Mr Banks added that Ipso, the new press regulator, could take a different view on the "public interest" of naming the child.
Mr Uzomah was taken to hospital and was in a stable, non-life threatening condition. A 14-year-old boy was charged on Friday evening with his attempted murder.
Another pupil at the school, 15, said the stabbing happened just after the teacher confiscated someone's phone, according to The Mirror.
Detective Superintendent Simon Atkinson said children in the classroom had "potentially witnessed something horrendous".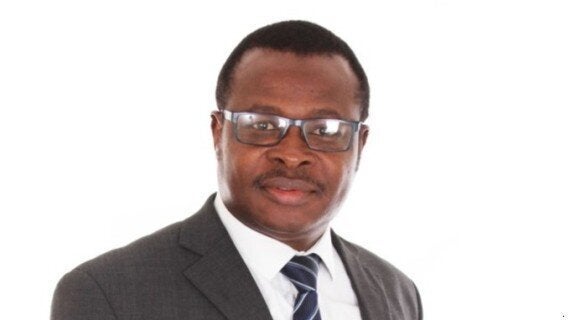 He said: "There were a number of pupils who witnessed this incident, which took place in a classroom, and they are currently liaising with our specially trained officers who are obviously supporting them at this difficult time.
"This is believed to be an isolated incident and the police are continuing inquiries to establish the facts.
"I would like to reassure residents and staff that all necessary resources are being deployed to investigate this ongoing and clearly serious incident."
Mr Atkinson added: "We're speaking with the pupils there to see what they actually saw.
"We've got a welfare issue to make sure we manage as well since they potentially witnessed something horrendous."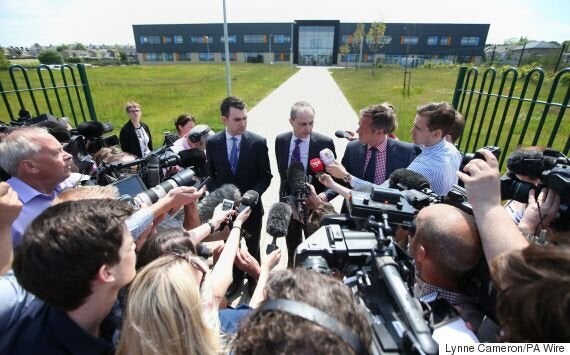 Principal at Dixon Kings Academy, Neil Miley and Executive Principal at Dixon Kings, Nick Weller (centre left) speak to the media outside the school
Nick Weller, the executive principal of the Dixons Academy group, which runs the school, said: "It happened right at the beginning of the school day and there were some students who witnessed it. A few students witnessed it - in a classroom.
"Those students have been interviewed by the police. Obviously, it's a very shocking thing for them to see. The general atmosphere in the school is very calm, quite orderly, we're trying to keep to normal routines as much as possible."