A Nobel Prize winning scientist has claimed that he was forced to resign from his position at London's University College London (UCL) without the chance to explain his remarks about female scientists, according to the Observer.
Sir Tim Hunt faced a huge backlash for saying that the "trouble with girls" involved in science is that they fall in love easily and cry when criticised.
He held the role of honorary professor with the UCL Faculty of Life Sciences but the university confirmed he resigned.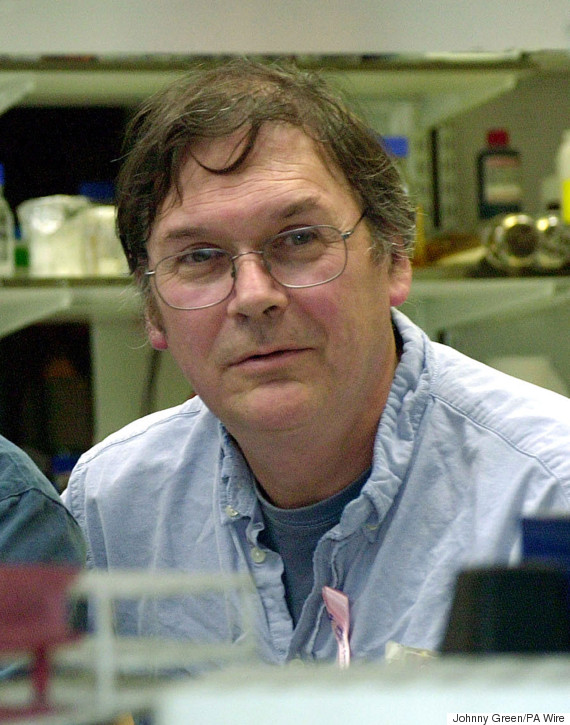 Tim Hunt came under fire for his comments about female scientists
But now Hunt claims he was never given the chance to explain his comments properly.
He told the Observer: "At no point did they ask me for an explanation for what I said or to put it in context.
"They just said I had to go. There has been an enormous rush to judgment in dealing with me."
Hunt has also resigned from a number of other posts, as well as being sacked from his position on the European Research Council's science committee.
SEE ALSO:
The Observer reported his lament: "I have become toxic. I am finished."
Hunt has since apologised for the remarks, made at the World Conference of Science Journalists in South Korea.
Reaction to his most recent comments about the aftermath of the controversy has been mixed.
Some were sympathetic…
@guardian I can get he made a terrible joke but to lose all things in his life over that..it just seems too harsh

— Catherine Hernandez (@ktychan) June 13, 2015
Having read Tim Hunt's side of the story, I'm sympathetic. The punishment did not fit the crime. http://t.co/TYSXVhgbHb

— Darryl Cunningham (@AcmeDarryl) June 13, 2015
@guardian shame ill considered words cost a career he was silly but to be made to resign goes a bit far

— philip johns (@penslade) June 13, 2015
#TimHunt's proper & appropriate apology. Its better late than never & its probably time to call off the dogs http://t.co/etZa0Nxm3M

— Giles Yeo (@GilesYeo) June 13, 2015
...really rather pisses me off to see a wrecked career on this basis, what is the world coming to #timhunt http://t.co/SoZXuahXHl

— Jed Brewis ✞ (@jedbrewis) June 13, 2015
There is something ugly about the #TimHunt witch hunt. Here he talks to the Observer: http://t.co/1DHTbiReMp

— Angharad Penrhyn (@angharadPJ) June 13, 2015
Others gave him short shrift…
@guardian Can forgive falling in love comments. But not crying comment - implies women can't cope with science career and is unforgiveable.

— Caroline Rowland (@CaroRowland) June 13, 2015
I've said it before: guys like #TimHunt will die wealthy. They don't need our pity when they're criticized for saying stupid shit.

— Matthew R. Francis (@DrMRFrancis) June 13, 2015
Here's a thought: If you don't want people to think you are a sexist dinosaur, don't say sexist shit. Twice. On record.

June 13, 2015
"I've been hung out to dry. They haven't even bothered to ask for my side of affairs" http://t.co/F2flOx1azL you already gave your side.

— MBH (@one_citizen) June 13, 2015
#TimHunt should appreciate that it is 'throw away' comments such as his that contribute to and perpetuate #everydaysexism

— Caroline (@skippy_c) June 13, 2015
Does Tim Hunt think women don't frequently hear this to excuse dudes who are "just joking," especially when they are kidding on the square?

— Katrina (@silentkpants) June 13, 2015
The problem is that he did get a chance to explain himself, and just dug a deeper hole http://t.co/Ndb6cG4FNM

— Ifan Morgan Jones (@ifanmj) June 13, 2015
Unsurprisingly it was female scientists themselves who took the most umbrage at Hunt's remarks.
Some began tweeting pictures of themselves at work alongside #DistractinglySexy.
Still #distractinglysexy after a full day of cell culture. Didn't even cry this time, so proud! #HeyaTimHunt pic.twitter.com/RdAxxLJ1fY

— Lucie de Beauchamp (@lu_debeauchamp) June 11, 2015
#distractinglysexy with reprints of a few of my peer reviewed published scientific papers. pic.twitter.com/684BK2QWSc

— Prof Cathy Bennett (@plasmafire23) June 11, 2015
Yes I know I am #distractinglysexy in my Level A PPE. The suit totally flatters my curves. pic.twitter.com/LUb5nXx9yO

— Geeky Girl Engineer (@gkygirlengineer) June 11, 2015
However, Hunt did find himself with an unlikely ally in the form of Katie Hopkins.
Upon hearing about his resignation, she tweeted: "Sir Tim Hunt resigns from UCL. Bloody hell. Public shaming has reached in proportions. ISIS in another guise. 'Conform or get out'."