A North London geek masquerading as Labour leader has hit back at critics, insisting he "identifies as prime minister".
Ed Miliband made the statement while appearing on HuffPost UK Comedy Today to discount allegations that he was, in fact, not prime minister.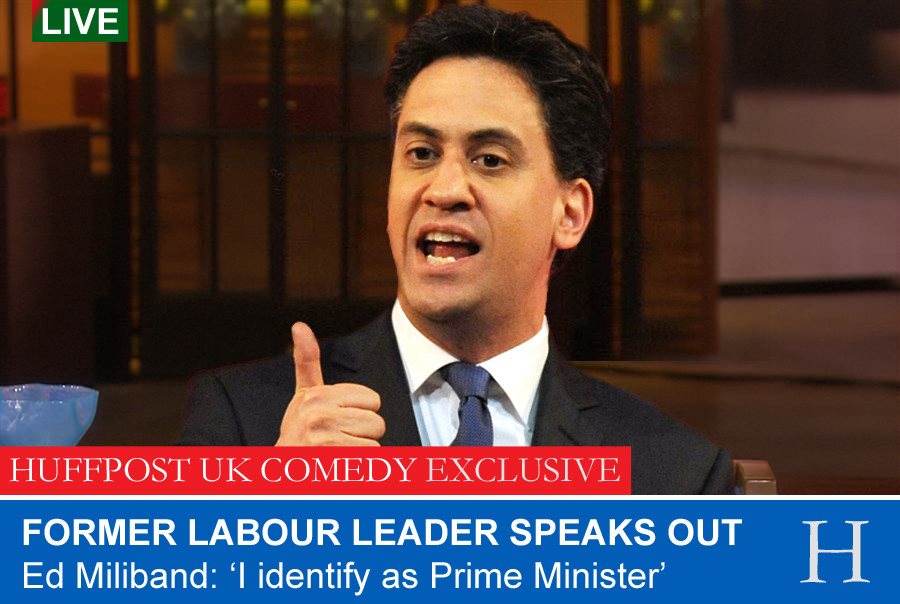 "I did feel that at some point I would need to address the complexity of my identity," he said.
The interviewer later asked: "Are you a prime minister or are you a backbench MP?"
Miliband responded: "I identify as PM."
SEE ALSO: