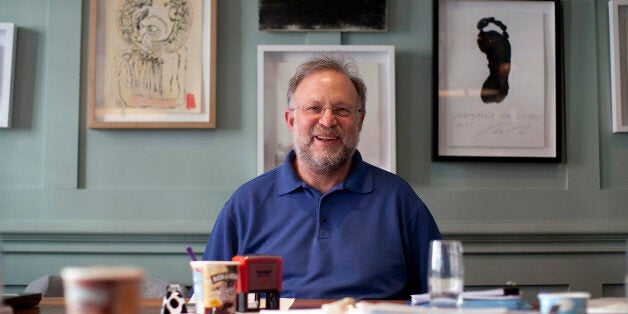 If you're looking for some advice for starting up a business, then there's no-one better to turn to than Jerry Greenfield, co-founder of Ben & Jerry's.
The ice-cream magnate started out small, and ended up with a very big business, and now he's imparting his pearls of wisdom onto fellow entrepreneurs.
Ben & Jerry's have even go so far as to run annual sustainable business competition Join Our Core, and will invest and mentor two winners, in order to give back to the community.
We were lucky enough to chat to Jerry, and find out what nuggets of knowledge he had for entrepreneurs starting out:
Make sure you start small. It was so important for Ben and I to be exposed to every aspect of our business and learn from our experiences along the way. For businesses starting out now, crowdfunding can be a great way to test your ideas and get feedback from potential fans before you've even launched.
We had no business knowledge or experience when we started out, learning everything from government brochures on subjects like, 'how to calculate breakeven'. It helped that Ben would rather try something new and fail, versus doing something that's already been done before. Getting advice from other companies or mentors can provide a wealth of advice, helping you take a step back and look at what's really important.
Put your values at the heart of your business like the Join Our Core winners have. It took Ben and I years to learn about the power of business, basically, the positive impact your business can make on the people who work for you and the community around you.
The support of a business partner or your friends and family is vital. Build a network that you can reach out to. But you also need to be resilient yourself. You can't hit a wall and stop.
Always ask yourself, 'if it's not fun, why do it?'