Ricky Gervais is backing an animal rights campaign to shut down China's Yulin Dog Meat Festival.
The actor and comedian is urging people to get behind Humane Society International (HSI) as the Yulin Dog Meat Festival is due to begin next week.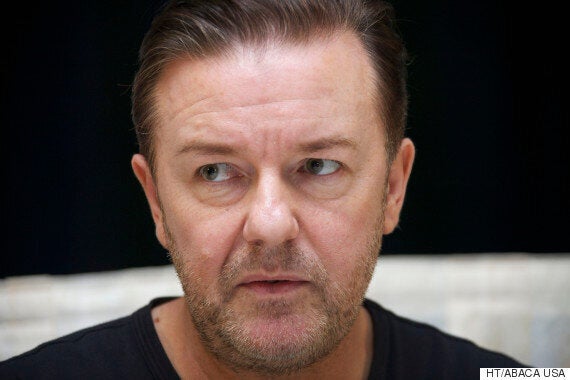 Ricky Gervais calls for an end to the 'cruel' festival
The 53-year-old urged: "My friends at Humane Society International are working tirelessly to end this cruel trade all over Asia, and they desperately need your help.
"I've seen the footage that HSI has captured on video, and it breaks my heart.
"I will never forget the look of bewilderment and fear on the faces of these poor animals—the dogs and cats await a horrible fate. No animal deserves to be treated like this."
Article continues below slideshow: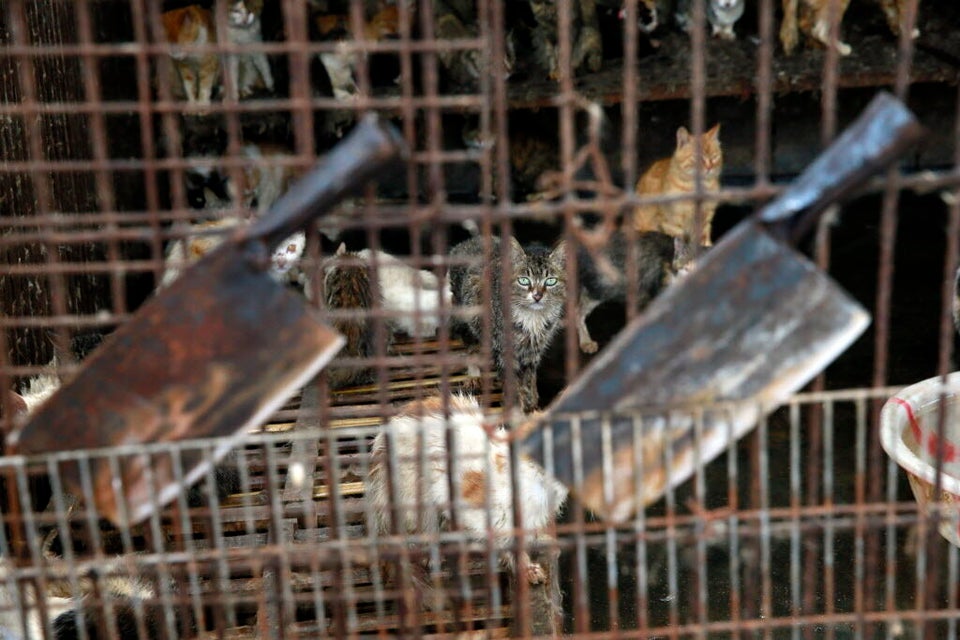 Yulin Dog Meat Festival
The animals are taken from China's streets ahead of the festival, which was created in 2010 by dog meat traders as a means of boosting business.
Footage filmed by HSI investigators show that slaughter preparations are well underway for Monday's festival, which officials in the area now reportedly deny will take place.
Gervais has gained increasing support from his followers for the cause.
His outrage was echoed by many, as the campaign to end the trade grows.
@rickygervais I loved your comedy before, but I love you as a man, for standing up against cruelty

— Asghar Bukhari (@AsgharBukhari) June 15, 2015
As Chinese activists put mounting pressure on authorities to end the dog meat trade, Yulin officials reportedly said that the festival will not happen this year.
But HSI said this is "mere semantics" as thousands of dogs will still die for their meat, whether it's called a festival or not.
During an undercover trip to Yulin's dog and cat slaughterhouses last month, investigators from the charity were able to save four terrified animals next in line for killing—two cats and two dogs.
HSI named one of the rescued dogs after Gervais. He is now called 'Little Ricky".
Gervais said: "I want you to know I have hope. HSI is at the forefront of saving animals from the butcher's knife, lobbying to get Yulin and other dog meat markets closed for good.
"And they're making progress. HSI managed to save the lives of two dogs and two cats who looked as though they'd given up all hope of rescue. 'Little Ricky' and his pals were next in line for killing, until HSI stepped in.
"One of the cats was so frightened that she climbed the wall of her cage to try to escape. I cannot imagine anything so dreadful happening to my cat Ollie—I would do anything to protect her. Little Ricky and his pals are the lucky ones.
"They're now safe thanks to HSI, but thousands of others won't be saved unless we do more to stop this."
As well as mounting international pressure against the festival, HSI said that there are thousands of Chinese people who oppose the cruel practice.
HSI's China specialist, Peter Li, said: "I was brought up in China, and like thousands of my fellow Chinese, I utterly reject the dog and cat meat trade and welcome the international attention it receives.
"Culture must never be allowed to be an excuse for cruelty to people or animals, and it is heartening to see so many young and passionate Chinese citizens challenging the old attitudes towards animals.
"The Yulin authorities would be advised to listen and shut down this event."
Gervais said he was grateful for the amount of support the campaign has received.