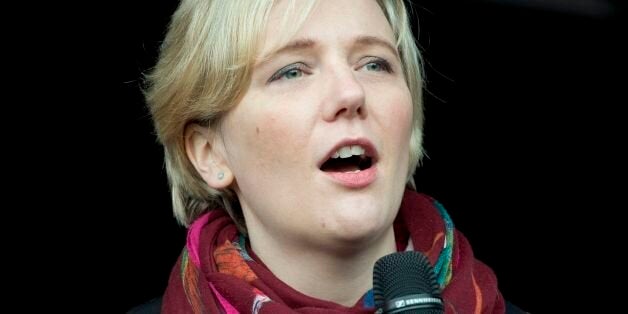 Stella Creasy, Angela Eagle and Ben Bradshaw have made it onto the ballot to become deputy leader of the Labour Party, after a rival candidate dropped out at the last minute.
Labour MPs who want to succeed Harriet Harman in the position had to secure the support of 35 MPs by midday today. But by late morning only Tom Watson and Caroline Flint had reached that threshold - having gobbled up the support from many more MPs than needed.
The other four candidates, Creasy, Bradshaw, Eagle Rushanara Ali were all deadlocked and short of the finish line.
However Ali, the only ethnic minority candidate in the running for both deputy leader and leader, decided to quit the race. MPs that had supported her then rushed to get the others onto ballot. After she withdrew, Ali and her supporters went on the hunt in the Commons chamber and elsewhere to get names other than Watson and Flint into the race.
Yesterday, 15 failed Labour parliamentary candidates wrote an open letter, published on The Huffington Post, urging MPs to back Creasy. "We want to see Labour become the innovative, campaigning movement it was created to be. And to get there, we need Stella as our deputy," they wrote.
Eagle, a veteran of the Tony Blair and Gordon Brown governments, recently told The Huffington Post that Labour must appeal directly to Tory supporters to win the 2020 election instead of "cobbling together" a coalition of disaffected voters. "It was quite clear that in the seats we needed to win in England we didn't make progress, except in the few places where there were Liberal Democrat votes to harvest," she said.
"We did not get Tory/Labour switchers and the plain fact is that to win an election in 2020 we need people who voted Conservative last time. It's as simple as that. No putting together, cobbling together 35% strategies from here, there and everywhere, no hoping [for] half of the Liberal Democrat voters who recoiled in horror in 2010 that their party went into coalition with the Tories when they had ben sounding to the left of us. Those votes aren't there to hoover up."
Bradshaw, has urged Labour not to make the mistake of thinking it lost the election because it was not left wing enough. centre left, not the left. "I seem to be writing pieces like this with monotonous regularity after crushing Labour election defeats nationally contrasting with record good results in Exeter," he said in May.
"Please, colleagues in the Labour movement and outside commentators, don't try to claim we lost because Labour wasn't radical, left wing or distinctive enough. Please don't force those of us, who are actually quite good at winning elections in Middle England, to go through those same old tired arguments of the 1970s and 80s."
This evening the leadership candidates, Andy Burnham, Yvette Cooper, Liz Kendall and Jeremy Corbyn will face each other in a live televised debate hosted by the BBC.
Popular in the Community