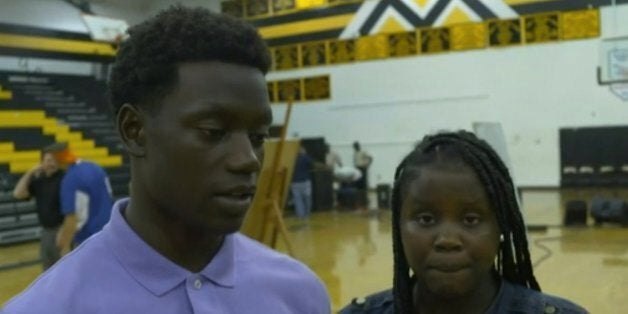 The teenage son of a woman killed in the Charleston shooting has said that he has forgiven his mother's killer, less than 48 hours after her death.
His sister, Camryn, added: "I just feel a lot of love - a little bitter but I'm overwhelmed with love."
Speaking at an event yesterday evening, Chris Singleton also spoke of the role that his faith had in dealing with his mother's death:
His comments saw a wave of support and admiration on Twitter…
Reactions to the shooting, which took place at a historic African-American church, have ranged from the response of the Singleton family to calls for black people to arm themselves over fears for their safety.
Tweets using the hashtag #WeWillShootBack began to emerge, calling for black people to register for gun ownership.
Twitter user @SankofaBrown, who appeared to have started the hashtag, tweeted:
He also stressed the importance of education as well as carrying a gun:
Others tweeted in support of the movement: