More than 100 million people have signed Change.org petitions to push for change on issues, the website has revealed.
The website launched in the UK in 2011 and now has more than eight million users here, making Britain its second largest market.
Change.org has developed a powerful association with calls for change - no Twitterstorm or controversy passes by without someone setting up at least one Change.org petition.
Iman Ghavami, Ghoncheh Ghavami's 28-year-old brother from London, said: "My petition played a pivotal role in my campaign and the ultimate release of my sister.
"In the age of internet and social media a Change.org petition can be the best, quickest and most effective method of spreading your message far and wide to millions of people."
The the 10 biggest Change.org victories from around the world: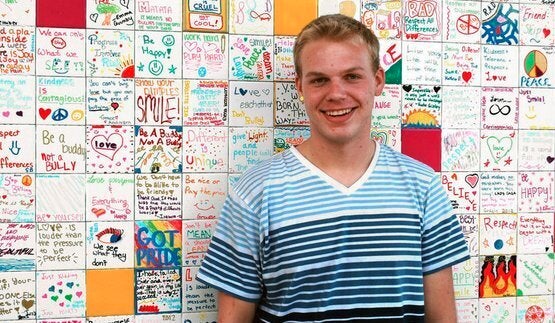 Change.Org's Biggest Successful Petitions
Petitions vary dramatically in controversy and significance. Some of the more high-profile - but failed - petitions from the UK include more than a million people signing to demand Jeremy Clarkson be re-instated as 'Top Gear' host and nearly 500,000 people demanding Work and Pensions Secretary Iain Duncan Smith be forced to live on £53 a week after saying this was possible.
The five fastest-growing UK petitions were:

Over 250,000 signed in 48 hours to free Ashya King's parents.

In 10 days over million people signed for the BBC not to sack Jeremy Clarkson from Top Gear.

The petition for Iain Duncan Smith to live on £53 a week hit 300,000 signatures in 3 days, climbing to over 400,000 in less than week .

Over 240,000 people signed to restart the search for the missing Cheeki Rafiki sailors, two days after the petition starter the coastguard restarted the mission.

More than half a million people signed Iman's petition to free his sister Ghonchech in two weeks, the petition eventually grew to 777,626 before she was released on bail.
Brie Rogers Lowery, UK director of the site, said: "With over 8 million users, the UK has embraced Change.org faster than almost any other country in the world - because our platform hands people the power to start, run and win their own campaigns in record time.
"Millions have signed winning petitions since Change.org launched in the UK in 2011 and with Change.org powering around ten campaign victories a week, the internet is increasingly the first place citizens turn when they want to hold power to account."
Popular in the Community