A teenager who can't eat properly and spends most of the time on oxygen because her joints constantly dislocate has revealed how she needs to raise £500,000 to seek specialist treatment abroad.
Emily James, 17, suffers from a health condition called Ehlers Danlos syndrome which means that her joints dislocate extremely easily - this applies to her shoulders, knees, wrists, fingers, elbows, hips and even her jaw.
Now, her illness has become so bad that she sleeps in casts to keep her joints together and visits A&E up to two times a day.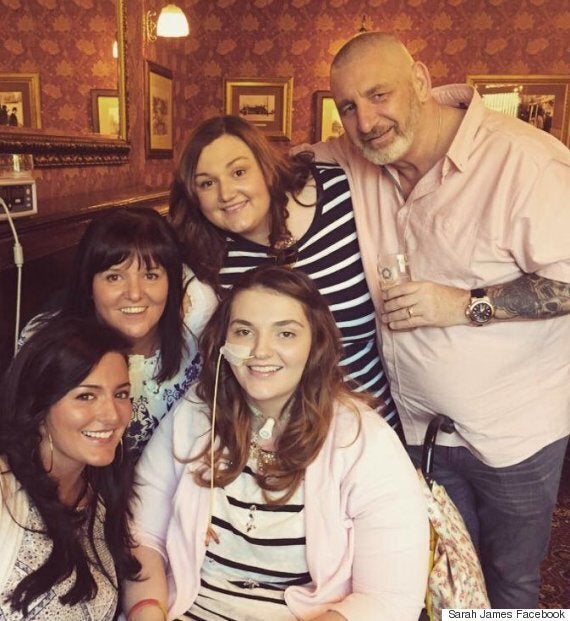 This tissue provides support in skin, tendons, ligaments, blood vessels, internal organs and bones.
In James' case, this has resulted in the increased range of movement of joints, which is often caused by faulty collagen.
Since her diagnosis, the condition has resulted in a string of horrendous health experiences including 17 counts of pneumonia and having to be fed through a tube in her stomach.
The severity of her condition first came to light three years ago when James was rushed to hospital after her jaw dislocated.
She was sent into surgery to have part of the bone taken from her hip and put into her jaw, however this only prevented the problem from happening for as little as three months.
But things eventually worsened to the point where she went into theatre in 2013 as a day case, and remained an inpatient for the rest of the year.
"I ended up with lots of worrying problems," revealed James, who is from Salford, Greater Manchester.
"My swallowing had become a big problem and wasn't safe because my muscles had become floppy, so it was unsafe for me to eat and drink safely.
"I struggled with my chest for months, I was given so many antibiotics that I've become immune to them."
In October 2013, things took a turn for the worse.
"One Sunday night things changed and all of a sudden I was unable to breathe properly.
"My mum was beside herself. There were so many doctors, I was scared. My voice box had gone into spasms, it couldn't work properly anymore as the muscles in my vocal cords had become weak."
Her mother, Karen James, was told to call Emily's father and other members of the family as the doctors didn't know if they could save her.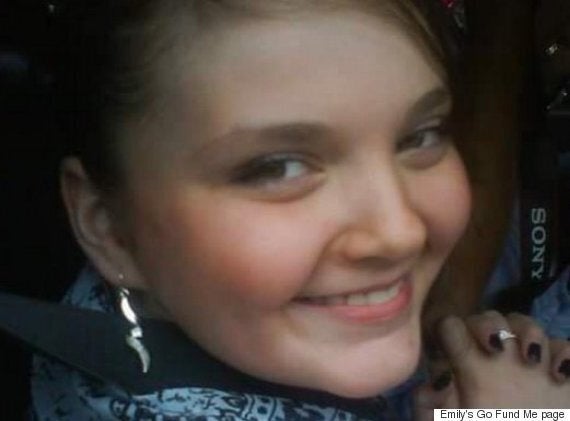 "That was the most heartbreaking time of my family's life," said James. "That night we will never forget."
Sadly, the teen is still having problems with her health - in fact, things are gradually getting worse.
"I've been in hospital again for almost six months with problems with my jaw," she said. "But this time the consultants are saying they can do no more for me."
Now, James' family are hoping to raise £500,000 to send her to the US where she can see a specialist consultant.
"However they are all such a mess now and so distorted that I can't see where they are supposed to go and I have to do it by Emily saying when they are right," she explained.
James' joints don't even stay in place on their own anymore, which means sometimes they have to take her to A&E twice a day.
Her mum added that doctors are going to make a full body cast for James to sleep in so that her joints are held together, as otherwise "she can't make it through the night".
"I have heard Emily beg for the pain to stop it can be that bad. Her life shouldn't be every day in hospital. If someone who knows anything about it can just suggest something that we could try, it could change our lives."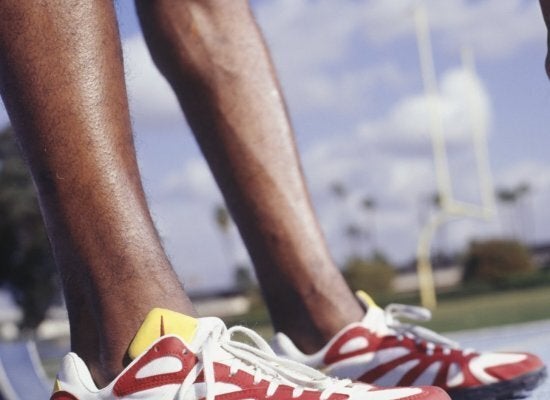 21 Rare Diseases