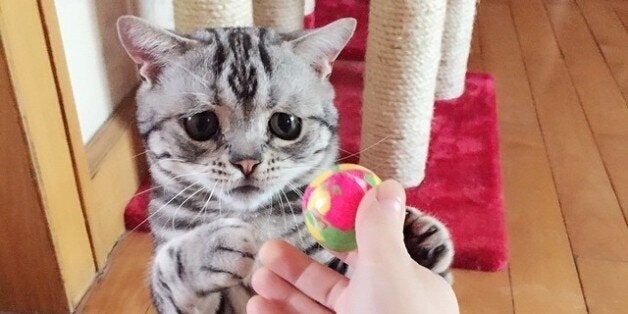 This is Luhu. She lives in Beijing. We can't even look at her without our hearts breaking ten times.
She looks set to become the next Grumpy Cat, but not even the prospect of worldwide internet fame is enough to cheer her up. It's not known why she looks so sad all the time, but owner Maggie Liu says: "I have 3 tabby cats, Barher, Bardie and Luhu. They have same parents but their faces, tastes, and personalities are totally different."
Here's loads of pictures of Luhu. We recommend viewing them in small doses or having some Kleenex at the ready.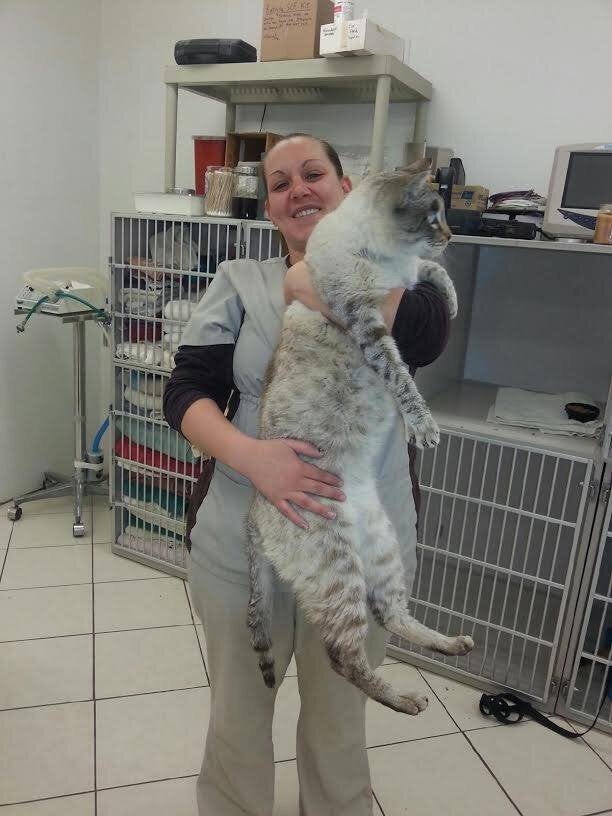 Andre The Giant Cat
Related