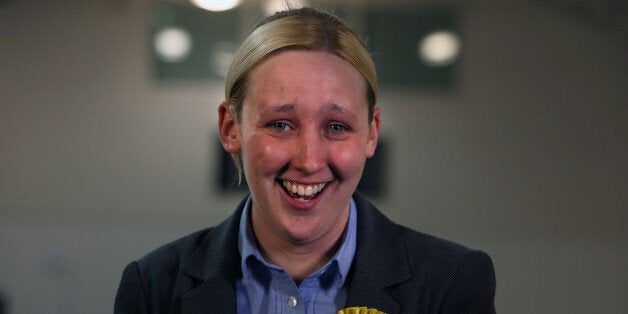 Britain's youngest MP since 1667 has secured her second stunning result of the year - after being awarded a first class degree in politics.
The SNP's Mhairi Black, the 20-year-old who made history and headlines after unseating Labour big beast Douglas Alexander at May's general election, will graduate from the University of Glasgow on Friday.
Inspired by last year's Scottish independence referendum campaign, she left her job in a local chip shop to get involved in politics before successfully running as a candidate in the Paisley and Renfrewshire South seat.
She revealed soon after arriving at Westminster how she was still cramming for her finals inside the Houses of Parliament, finding refuge in the quiet of the book-lined Commons Library.
Though the "Baby of the House" - a title bestowed to the youngest MP sitting in Westminster - she is a veteran by contrast to Christopher Monck, who was 13 years and 148 days old when he was returned as Knight of the Shire for Devon in 1667.
She overturned a 16,000 deficit into a 5,500 vote-winning margin to unseat the Shadow Foreign Secretary.
Ms Black has said that she was "really proud" to have passed her exams and to receive a first class honours degree, the Scotsman reported.
A spokesman for the University of Glasgow said: "We would like to congratulate Mhairi Black, as we would all of our students who are graduating this summer.
"They have all worked extremely hard to earn their degrees and we wish them the very best for their future careers."
Popular in the Community